September 04, 2014
Genetic Variant Accelerates Cognitive Decline in Parkinson's
the Psychiatry Advisor take:
Having a certain genetic variant can influence the rate of cognitive decline in patients with Parkinson's disease.
Ignacio F. Mata, PhD, of Veterans Affairs Puget Sound Health Care System, Seattle, Washington, and colleagues examined 1,079 Parkinson's disease patients who underwent several tests analyzing memory and cognitive function. Participants also underwent testing to determine the presence of alleles, or genetic mutations, in certain genes that play a role in cognition.
Parkinson's disease patients with the ε4 allele in the apolipoprotein E (APOE) gene had lower scores on assessments of memory and attention, as well as executive and cognitive function, the researchers reported in JAMA Neurology. Variants of two other genes, MAPT and SNCA, were not associated with scores on the tests.
Prior research has indicated the ε4 allele is associated with moderating the level of beta-amyloid, a plaque found in the brains of those who suffer from neurocognitive diseases.
The latest findings comes on the heels of a study published in JAMA Psychiatry last month that found that the genotype of the APOE gene does not impact the accuracy of beta-amyloid levels as a biomarker for Alzheimer's disease.
"Among [Parkinson's] patients without dementia, the APOE ε4 allele was only associated with lower performance on word list learning and semantic verbal fluency, a pattern more typical of the cognitive deficits seen in early Alzheimer's disease than [Parkinson's]," the researchers concluded.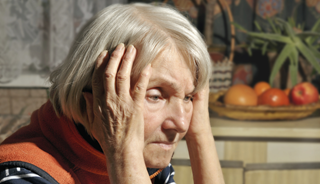 Genetic Variant Accelerates Cognitive Decline in Parkinson's
Cognitive impairment is a common and disabling problem in Parkinson's disease (PD) that is not well understood and is difficult to treat. Identification of genetic variants that influence the rate of cognitive decline or pattern of early cognitive deficits in PD might provide a clearer understanding of the etiopathogenesis of this important nonmotor feature.
The objective of the study is to determine whether common variation in the APOE, MAPT, and SNCA genes is associated with cognitive performance in patients with PD.
Sign Up for Free e-newsletters