July 08, 2015
Excessive Sleepiness Worsens in Parkinson's As Disease Progresses
the Psychiatry Advisor take:
Clinicians who treat people with early-stage Parkinson's disease should be on the lookout for symptoms of narcolepsy as many such patients are likely to develop excessive daytime sleepiness (EDS) as their illness worsens.
Michaela Gjerstad, MD, OhD, of the Stavanger University Hospital, Stavanger, Norway, and colleagues enrolled 153 drug-naïve Parkinson's patients and 169 health controls who were age- and gender-matched. At baseline, 11.8% of the Parkinson's patients had EDS, compared with just 4.7% of the healthy patients, they reported in the journal Neurology.
Over time, EDS worsened in both groups, but was more severe in the Parkinson's cohort. After three years, 15.9% of participants in this group had EDS, rising to 23.4% after five years. In comparison, among the healthy patients, the figures were, respectively, 7.2% and 8%.
Higher scores on the Epworth Sleepiness Scale (ESS) were the key predictor of developing EDS later on. In addition, patients who ended taking dopamine agonist drugs during the study, which include ropinirole (Requip) and rotigotine (Neupro), and are used to treat early Parkinson's, tended to have higher RSS scores.
"Our results may have implications for management because increased sleep propensity at the time of diagnosis may indicate cautiousness when using dopamine agonists in patients with early" Parkinson's, the researchers wrote.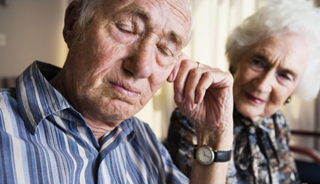 Narcolepsy symptoms were the most severe in patients taking dopamine agonists, so clinicians should be cautious in using them.
Many patients with early Parkinson's disease (PD) develop excessive daytime sleepiness (EDS) as their condition progresses, a study shows.
The major predictor of later EDS was higher scores on the Epworth Sleepiness Scale (ESS) at baseline, report Michaela Gjerstad (Stavanger University Hospital, Norway) and co-workers. And they also found that, during follow-up, dopamine agonist use was associated with higher ESS scores.
At baseline, 11.8% of 153 drug-naïve PD patients had EDS (ESS≥11), compared with 4.7% of 169 age- and gender-matched healthy controls. Although EDS did not always persist within the same patients between visits, the diagnosis "became more persistent and robust as the disease developed," which the researchers attribute to irreversible changes in brain areas involved in sleep–wake regulation.
Sign Up for Free e-newsletters