August 25, 2014
Deep Brain Stimulation Safe for Elderly Parkinson's Patients
This article originally appeared
here.
the Psychiatry Advisor take:
Deep-brain stimulation (DBS), which has largely been discouraged as a treatment for advanced Parkinson's disease for those older than 75, should be considered for them as the risk of complications from the procedure is not higher compared to younger patients.
DBS involves the implanting of a brain pacemaker that sends electrical impulses to certain parts of the brain that are believed to be involved with movement and affective disorders.
Michael R. DeLong, BA, of the Division of Neurosurgery at Duke University Medical Center, Durham, North Carolina, and colleagues evaluated whether increasing age (in five-year segments) would influence short-term complications following DBS surgery. They conducted a retrospective, cohort study examining 1757 patients with Parkinson's who underwent DBS from 2000 to 2009.
After adjusting for covariates, increasing age (ranging from <50 to 90 years of age) did not significantly affect overall 90-day complication rates (OR, 1.10 per 5-year increase [95% CI, 0.96-1.25]; P=.17), the researchers reported in JAMA Neurology.
Overall, 132 of the patients (7.5%) experienced at least one complication within 90 days, including wound infections (3.6%), pneumonia (2.3%), hemorrhage or hematoma (1.4%), or pulmonary embolism (0.6%). The two most common procedure-related complications, hemorrhage (OR, 0.82 [95% CI, 0.63-1.07]; P=.14) and infection (OR, 1.04 [95% CI, 0.87-1.24]; P=.69), did not significantly increase with age.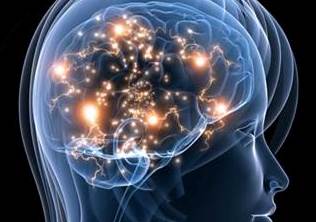 Deep Brain Stimulation Safe for Elderly Parkinson's Patients

Deep brain stimulation (DBS) is a well-established modality for the treatment of advanced Parkinson's disease (PD). Recent studies have found DBS plus best medical therapy to be superior to best medical therapy alone for patients with PD and early motor complications. Although no specific age cutoff has been defined, most clinical studies have excluded patients older than 75 years of age. We hypothesize that increasing age would be associated with an increased number of postoperative complications