May 01, 2015
Challenging Jobs May Protect Against Memory Loss
the Psychiatry Advisor take:
People whose jobs involve challenging work such as developing strategies or speaking may also benefit as a result from less memory loss and cognitive decline in old age.
Francisca S. Then, PhD, of the University of Leipzig, Germany, and colleagues gave more than 1,000 people over the age of 75 a test that measured their memory and thinking every year and a half for eight years. Participants were also asked about their previous work tasks, which were categorized as either executive, verbal (evaluating and interpreting information), or fluid (selective attention and analyzing data).
Researchers than analyzed the results using the Mini-Mental State Examination (MMSE), a test in which "a small decline in points can indicate a clinically relevant deficit." When that analysis took a participant's work history into account, people who had more challenging careers had higher MMSE scores compared to those with less challenging jobs, the researchers reported in the journal Neurology.
In addition, the challenging career group also had a slower rate of cognitive decline. After eight years, their rate of decline was half that of participants with relatively low levels of mentally demanding work.
"Our study is important because it suggests that the type of work you do throughout your career may have even more significance on your brain health than your education does," Then said in a statement.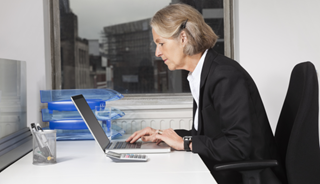 Challenging Jobs May Protect Against Memory Loss
Challenging work tasks may benefit brain health, according to a new study published in the journal Neurology.
Researchers tested 1,054 people over the age of 75 on their memory and thinking skills every year and a half throughout the duration of their study, which lasted for eight years. Researchers also asked participants about their previous work tasks — and each task was considered either an executive, verbal, or fluid task.
For example, an executive task refers to participants evaluating and interpreting information, whereas a fluid task refers to participants analyzing data.
Sign Up for Free e-newsletters