June 30, 2015
Blackcurrant Juice Could Reduce Depression, Parkinson's Symptoms
the Psychiatry Advisor take:
A variety of blackcurrant fruit found in New Zealand has a range of benefits for brain health, such as mental agility, and even may help treat the symptoms of mental disorders, including Parkinson's disease and mood disorders, according to researchers in the country.
Scientists at the New Zealand Institute for Plant and Food Research, along with counterparts at Northumbria University in England, determined that compounds in New Zealand blackcurrants led to better mental functioning and improvements in mood and attention in test subjects, they reported in the Journal of Functional Foods.
They also found that the juice of a blackcurrant variety known as "Blackadder" diminished the actions of enzymes known as monoamine oxidases (MAOs), which play a role in regulating the neurotransmitters serotonin and dopamine in the brain. Both chemicals are known to impact cognition and mood, and are being examined as part of treatments for the neurodegenerative symptoms seen in Parkinson's, as well as for mood disorders, and anxiety, according to the researchers.
In the study, 36 healthy adults aged between 18 and 35 — were given a a 250 ml drink before taking a series of mental performance tests. The participants consumed a placebo drink designed to taste like blackcurrant but with no blackcurrant in it, a New Zealand blackcurrant extract, or juice from the Blackadder blackcurrant variety.
After drinking the extract and Blackadder drinks, those participants saw an improvement in mood and attention, as well as in mental fatigue. Also, blood tests showed that MAO enzyme activity declined significantly after drinking the Blackadder drink. The researchers noted that this finding indicates that this beverage could support brain health or control Parkinson's symptoms.
"Our previous research has suggested that compounds found in certain berryfruit may act like monoamine oxidase inhibitors, similar to a class of pharmaceuticals commonly used in the treatment of both mood disorders and neurodegenerative diseases like Parkinson's disease," Arjan Scheepens, PhD, the study leader, said in a statement. "This research has shown that New Zealand-grown blackcurrants not only increase mental performance, but also reduce the activity of monoamine oxidases."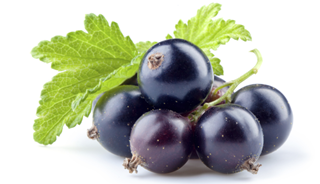 Juice from a variety of blackcurrant was shown to reduce the activity of MAO enzymes, which regulate serotonin and dopamine in the brain.
New research has found that New Zealand blackcurrants may help keep us mentally young and agile.
The study's findings could have potential in managing the mental decline associated with aging, or helping people with brain disorders such as Parkinson's disease or depression, according to scientists at the New Zealand Institute for Plant and Food Research.
Researchers there, working in collaboration with scientists at Northumbria University in the U.K., showed that compounds found in New Zealand blackcurrants increased mental performance, including accuracy, attention, and mood.
Sign Up for Free e-newsletters
Check out what's trending