June 12, 2014
Antibodies May Aid In Parkinson's Therapy
the Psychiatry Advisor take:
A new weapon in the fight against Parkinson's disease involving immunotherapy may be in the offing thanks to new research from the University of Pennsylvania's Perelman School of Medicine. That research has found that using such therapy to target specific antibodies could halt the development and spread of the disease in the brain.
The UP team found that be intercepting certain proteins, known as α-syn, that find themselves in braincells leading to the spread of the disease, they could stop further development and even reversed some of the effects of Parkinson's. Left untreated, these α-syn clumps, know as Lewy bodies, can kill brain cell neurons, leading to the spread of the disease.
"Once we created these models, the first thing that came to mind is immunotherapy," says senior author Virginia M.Y. Lee, PhD, director at Penn's Center for Neurodegenerative Disease Research. "If you can develop antibodies that would stop the spreading, you may have a way to at least retard the progression of PD."
The current work uses antibodies that were generated and characterized previously at the center to see if they would reduce the pathology both in cell culture and in animal models. But the team's work is far from done. They need to refine the immunotherapy approach.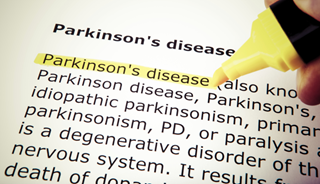 Antibodies May Aid In Parkinson's Therapy
Using powerful, newly developed cell culture and mouse models of sporadic Parkinson's disease, a team of researchers from the Perelman School of Medicine at the University of Pennsylvania, has demonstrated that immunotherapy with specifically targeted antibodies may block the development and spread of Parkinson's disease pathology in the brain. The study was published in Cell Reports.
Sign Up for Free e-newsletters
Check out what's trending