September 17, 2014
Yoga May Alleviate Symptoms of Bipolar Disorder
the Psychiatry Advisor take:
Practicing yoga may be a way for people suffering from bipolar disorder to relieve symptoms.
Lisa A. Uebelacker, PhD, of Butler Hospital in Providence, Rhode Island, and colleagues recruited 86 subjects who engaged in yoga and who self-identified as having bipolar disorder. They found 70 of them met positive screening criteria for a lifetime history of mania or hypomania.
For the most part, participants associated yoga with positive emotional effects, such as reduced anxiety, calmness and clarity of thoughts, as well as positive physical effects, such as increased energy, the researchers reported in the Journal of Psychiatric Practice. Participants favored the hatha and vinyasa forms of yoga.
"There is reason to think that there are ways in which [yoga] might be wonderful and ways in which it might not be safe," Uebelacker told Medical Express. "We are interested in studying hatha yoga for bipolar as an adjunctive treatment to pharmacotherapy."
Five of the participants said that they thought yoga increased agitation or their manic symptoms. Others complained of physical injury or pain.
The study also raised some concerns about having patients with bipolar disorder engage in a type of yoga where the room is kept extremely hot, given that many antipsychotic medications are associated with possible heat intolerance.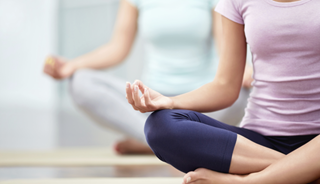 Yoga May Alleviate Symptoms of Bipolar Disorder
Although hatha yoga has frequently been recommended for patients with bipolar disorder (BD) and there is preliminary evidence that it alleviates depression, there are no published data on the benefits—and potential risks—of yoga for patients with BD. Thus, the goal of this study was to assess the risks and benefits of yoga in individuals with BD.
We recruited self-identified yoga practitioners with BD (N=109) to complete an Internet survey that included measures of demographic and clinical information and open-ended questions about yoga practice and the impact of yoga.
Sign Up for Free e-newsletters