October 13, 2014
Turmeric May Work As A Depression Treatment
the Psychiatry Advisor take:
A chemical compound found in the spice turmeric may help in the treatment of major depression.
Adrian Lopresti, PhD, of Murdoch University, Perth, Australia, and colleagues conducted a randomized, double-blind trial that included 56 people with major depressive disorder who were treated with curcumin, the extract found in turmeric, or placebo over eight weeks.
Curcumin was much more effective than placebo in improving several mood-related symptoms in the participants between weeks four and eight, the researchers reported in the Journal of Affective Disorders.
The positive effect of curcumin was even more pronounced in individuals with atypical depression, which is characterized by significant weight gain or increased appetite and hypersomnia.
Why curcumin may work on depression could be explained by previous research indicating that inflammation and depression are related. Curcumin influences biological mechanisms, including inflammation.
"Our findings support consistent research that depression is associated with increased inflammation," Lopresti said in a statement. "Despite what has been previously believed, depression is not all about brain chemicals such as serotonin."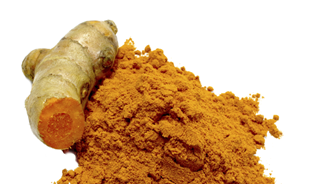 Turmeric May Work As A Depression Treatment
The antidepressant benefits of the Indian spice turmeric have been supported by the results of a trial run by a Murdoch University researcher.
Adrian Lopresti from the School of Psychology and Exercise Science studied the effects of curcumin, the medicinal compound which gives turmeric its distinctive yellow color, in a randomized, double blind, placebo-controlled study of 56 volunteers with major depressive disorder.
Sign Up for Free e-newsletters