September 09, 2014
Treatment-Resistant Depression Costs Billions Annually
the Psychiatry Advisor take:
Depression that is resistant to standard forms of treatment costs up to $64 billion per year. That figure that represents nearly one-third of the annual cost for treating depression overall in the United States — $200 billion.
And although patients suffering from treatment-resistant depression (TRD) account for between 12% and 20% of all depression case, they exact a disproportionate amount of financial resources in their health care, John Hornberger, MD, CEO, and president of Cedar Associates, a health research organization in Menlo Park, California, and colleagues wrote in Psychiatric Services in Advance.
Patients with TRD have a higher rate of fatigue, anxiety, suicidal thoughts and lower quality of life compared to those patients who saw improvement in their symptoms, according to Psychiatric News. As a result, people with TRD see their physicians more, use more medication and miss more work — all factors that lead to tremendous direct and indirect costs.
On average, the annual direct (health care) and indirect (productivity) costs for an individual with treatment-resistant depression were nearly double those of someone with treatment-responsive depression and nearly quadruple the annual health care costs for the general population ($20,120 vs. $10,592 vs. $5,095).
Societal costs may be even higher, the researchers noted, given that the impact of depression on friends and family was not considered in the study.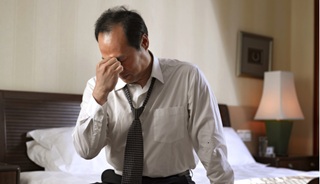 Treatment-Resistant Depression Costs Billions Annually
An extensive new review spotlights the struggles and societal burden associated with depression, especially when it is resistant to treatment.
Two-hundred billion dollars each year. That astounding figure might represent the annual cost of depression in the United States, according to a new systematic review encompassing more than 60 clinical studies and nearly 60,000 adult patients. At this price point, depression is more costly than cancer and diabetes, yet research on this disorder receives far less funding from the National Institutes of Health (NIH) than these other two diseases.
Sign Up for Free e-newsletters