March 13, 2015
Tailored Treatment Treats Depression Most Effectively
the Psychiatry Advisor take:
Individually tailoring treatment for depression may provide better results, especially for patients with severe or recurrent depression, according to a study published in JAMA Psychiatry.
Over 14 million people in the United Sates suffer from major depressive disorder, and the most common treatment is antidepressant medication. However, recent studies have indicated that treating depression the same way in all patients may not be the best course of action. In this new study, the researchers investigated if different treatment approaches had differing effects on patients with depression.
The study included patients who had been diagnosed with depression. Each person was randomly assigned to one of two treatment options: antidepressant medications plus cognitive-behavioral therapy or antidepressants alone.
The researchers found that overall, 72.6% of patients who received combination therapy recovered, compared with 62.5% of those in the antidepressant-only group.
This difference was particularly pronounced among patients who had severe or recurrent depression. In this population, 81% of patients experienced recovery with combination therapy compared with just 51% of those who took antidepressants alone.
In addition to the increased efficacy rates, patients who received combination treatment also experienced fewer serious side effects than those taking antidepressants alone.
The results of this study indicate that treatment for depression should be tailored based on the patient in order to achieve the best results.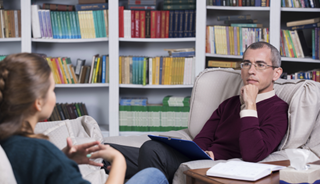 Tailored Treatment Treats Depression Most Effectively
The most commonly used treatment for the over 14 million Americans who suffer from major depressive disorder is anti-depressant medication. While such medications bring relief to many, current research suggests that one size may not fit all when it comes to treating depression. Individually-tailored treatment — a combination of medication and psychotherapy, or psychotherapy alone — may provide better results. Given such findings, how can we determine which approach to use for a particular individual?
A recent study, co-authored by Paula Young, PhD, staff therapist and head of cognitive behavioral therapy services at The Family Institute at Northwestern University looked at just that question.
Sign Up for Free e-newsletters