June 08, 2014
Small Molecule in Brain Could Provide Target in Treat Depression
the Psychiatry Advisor take:
A recent study found that levels of a small molecule found only in primates, miR-1202, are lower in the brains of depressed individuals, a discovery that may hold a key to improving treatment options for those who suffer from depression.
Depression is a common cause of disability, and while viable medications exist to treat it, finding the right medication for individual patients is often trial and error. The discovery could provide a new target for the development of new antidepressants.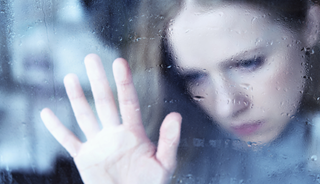 Depression Later in Life Could Boost Alzheimer's Risk
Antidepressant drugs are common in the developed world and are among the most prescribed medications in North America. Though antidepressants are effective for some, there is a lot of variability in how individuals respond to antidepressant treatment. A recent study found that levels of a small ...
Sign Up for Free e-newsletters