February 12, 2015
Serotonin Deficiency May Up Depression Risk
the Psychiatry Advisor take:
Having a deficiency of the neurotransmitter serotonin may be linked to having greater susceptibility to social stressors, and subsequently, increased risk for depression.
Researchers at Duke University, led by Marc Caron, PhD, made the discovery in mice. They used some mice bred to have only between 20% and 40% of normal serotonin levels. They then exposed them to stress through brief interactions with an aggressive, stranger mouse each day for seven to 10 days.
Depressive-type behavior was determined by whether the mice avoided interaction with the stranger mouse.
Mice with normal serotonin levels, the control group, did not demonstrate depression symptoms a week after the social stress, while the serotonin-deficient rodents did, the researchers reported in the Proceedings of the National Academy of Sciences. However, after longer periods of exposure to the stressful situation, both groups started showing signs of depression.
Mice that exhibited depression symptoms were then given fluoxetine (Prozac) for three weeks. While the normal mice saw a reduction in depression after treatment, the mice bred to have lower serotonin levels did not.
Fluoxetine, a selective serotonin reuptake inhibitor (SSRI), works by blocking the ability of cells to "recapture" serotonin. Because of this, Caron says it's not surprising that an SSRI antidepressant would be less effective in animals with lower levels of serotonin, according to Medical News Today. This might also explain why some people don't respond to SSRIs.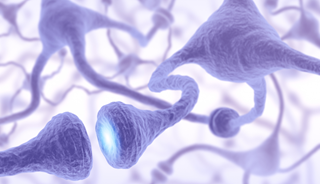 Serotonin Deficiency May Up Depression Risk
A new study from researchers at Duke University in Durham, NC, finds that mice deficient in serotonin are more vulnerable to social stressors than a group of healthy control mice.
Low serotonin levels have traditionally been suspected as playing a role in depression, but there has been little solid evidence to support this hypothesis. Consequently, scientists have been increasingly moving away from the low-serotonin theory and looking instead at other possible causes of depression, such as the relationship between stress and inflammation and other environmental factors.
Sign Up for Free e-newsletters