April 03, 2012
Antioxidants in Saffron Combat Depression, Dementia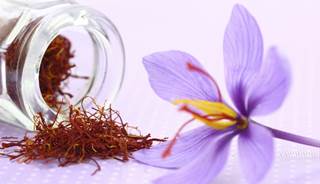 The antioxidants in saffron can help alleviate the symptoms of depression and dementia.
Most of us know saffron as that wonderfully, intense (and expensive) spice used to make risotto, pilaf and paella. Saffron is extracted from the dried stigma of the crocus flower (Crocus sativus).1 The saffron crocus is a sterile plant, as it cannot independently pollinate and reproduce.2 The plant is extremely difficult to cultivate, which is part of what makes the spice so expensive. Each crocus stalk grows 8 to 10 inches in height and produces up to four individual purple flowers. The flower has only three stigmas that yield the crimson powder that we know as saffron.2 

Background

Harvesting these stigmas is a very labor intensive effort, and it is estimated that 225,000 stigmas or 75,000 blossoms are needed to produce a single pound of saffron spice.2 

Saffron's use as a spice, dye and medicinal plant dates back to ancient Greece and southwestern Asia.1 Pictorial records produced 50,000 years ago, show colorful depictions of burnt-orange saffron strands being harvested from rich purple plants.1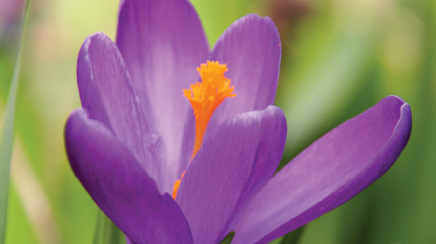 And a seventh-century Assyrian ruler compiled a botanical reference list for saffron in which he cited more than 90 illnesses that saffron was used to treat in classical times.2 Today, Iran produces over 90% of the world's supply of the spice.2 

As a spice, saffron is known not only for its intense, 
yellow-orange coloration, but hay-like, sweet taste.1 Saffron, unbeknown to most, contains more than 50% of the USDA's recommended daily allowance of vitamin C, iron, and magnesium, and more than 30 % of the recommended daily phosphorus and potassium.3 

Science

Saffron's standardized strength-of-evidence ratings are strongest for depression, Alzheimer's disease and premenstrual syndrome (PMS). The active ingredient in saffron that is believed to be responsible for health benefits is crocetin, a potent antioxidant and carotenoid.1 This compound has chameleon-like properties in that it acts different ways to meet the needs of differing conditions.
In Alzheimer's disease, crocetin appears to inhibit beta-amyloid (Abeta) protein fibrillogenesis, a hallmark of Alzheimer's destructive pathology.1 In inflammatory conditions, crocetin down-regulates the production and modifies the expression of pro-inflammatory cytokines and inducible nitric oxide-synthase levels. Crocetin also demonstrates possible antinociceptive activity.1 

In a clinical trial comparing saffron to placebo in patients with mild-to-moderate depression, the saffron group out-performed the placebo group. The results, based on pre-and post-study scores on the Hamilton Depression Rating Scale, yielded a statistically significant level (P<0.001).4 Another study examined 40 adults with DSM-IV criteria, suggesting a major depressive episode. Patients were randomly assigned to receive either saffron or fluoxetine (Prozac) for an eight-week treatment period. At the end of the trial, both groups exhibited similar results, with each group demonstrating a symptom remission rate of 25% for both treatments.5

In Alzheimer's disease, researchers have shown that the continuous cognitive decline is due, at least in part, to the abnormal deposition of Abeta protein in the brain cells. Research suggests that saffron may inhibit Abeta deposition. In a study of 46 patients diagnosed with mild-to-moderate Alzheimer's disease, randomized treatment with saffron or placebo was given for a 16-week period. At the end of the trial, participants receiving saffron treatment showed significant improvement over baseline testing on standardized cognitive tasks.6 

In a randomized, double-blind trial of 50 women with diagnoses of consecutive, cyclical PMS, 
saffron vs. placebo was tested to see which would better alleviate symptoms. Cyclical PMS was defined by scores on the Total Premenstrual Daily Symptoms Scale and the Hamilton Depression Rating Scale.7 After a two cycle run-in period where symptom scores were collected and validated, the women were randomized to either 15 mg twice daily of saffron or placebo for another two cycles.7 For the purpose of the study, a 'responder' was considered a participant who showed a 50% or greater reduction in severity of symptoms.7 Using that definition, 19 of the 25 women in the saffron group were classed as responders compared to two in the placebo cohort.7 

Safety, interactions

Saffron is considered a safe supplement with no known contraindications in pregnant or lactating women, or in infants.1 The potential for allergic response is always present, and, as with any botanical product, care should be exercised when using.
Patients using warfarin and other medications that rely heavily on the cytochrome P-450 hepatic enzyme chain for metabolism can have an adverse reaction to saffron ingestion.

Dosage and cost 

Most trials used daily doses of 15 mg to 30 mg per day without any significant adverse affects. Saffron is supplied in powder-filled capsules, spice or as a tea. The cost ranges from $50 to $300/oz.1 

Summary

There is no question that saffron is an expensive herb, but studies show its potential beneficial effects. Current methods of cultivation, however, make it cost prohibitive. And while much more extensive research needs to be done on the medicinal properties of the Crocus sativus, there are exciting possibilities for treating depression and inflammatory disorders.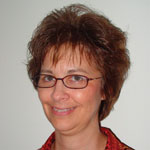 Sherril Sego, FNP-C, DNP, is a staff clinician at the VA Hospital in Kansas City, Mo., where she practices adult medicine and women's health. She also teaches at the nursing schools of the University of Missouri and the University of Kansas.
References

1. Herb Supplements: Saffron (Crocus sativus) 
monograph page. Natural Standard website.
2. Ghorbani, M. The efficiency of saffron's marketing 
channel in Iran. World Appl Sci J. 2008;6:523-527.

3. Center for Nutrition Policy and Promotion's Dietary Guidelines for Americans page. United States Department of Agriculture website.
4. Moshiri E, Basti AA, Noorbala AA et al. "Crocus sativus L. (petal) in the treatment of mild-to-moderate depression: a double-blind randomized and placebo-controlled trial." Phytomedicine. 2006;13:607-611.

5. Akhondzadeh BA, Moshiri E, Noorbala AA et al. "Comparison of petal of Crocus sativus L., and fluoxetine in the treatment of depressed outpatients: A pilot double-blind randomized trial." Prog Neuropsychopharmacol Biol Psychiatry. 2007;31:439-442.

6. Akhondzadeh S. "Saffron in the treatment of 
patients with mild-to-moderate Alzheimer's disease: 
A 165-week, randomized and placebo-controllled trial." 
Int J Clin Pharmacol Ther. 2010;35:581-588.

7. Agha-Hosseini M, Kashani L, Aleyaseen A et al. "Crocus sativus L. (saffron) in the treatment of premenstrual syndrome: A double-blind, randomized and placebo-controlled trial." BJOG. 2008;115:515-519.

All electronic documents were accessed on April 2, 2012.