March 30, 2015
Roseroot May Improve Depression Symptoms
the Psychiatry Advisor take:
Rhodiola rosea (R. rosea), commonly known as roseroot, may help alleviate the symptoms of major depressive disorder (MDD), according to a study published in Phytomedicine.
The study is the first randomized, double-blind, placebo-controlled comparison trial of oral R. rosea extract versus sertraline (Zoloft) for the treatment of mild-to-moderate MDD.
The study included 57 participants who had been diagnosed with MDD, meaning they had two or more major depressive episodes, depressed mood and/or loss of interest for at least 2 weeks, and symptoms including unintentional weight loss/gain, insomnia/excessive sleeping, fatigue, trouble concentrating, and a preoccupation with death. Each participant was randomized to R. rosea extract, sertraline, or placebo over a 12-week period. Changes in severity of depression symptoms were measured with the Hamilton Depression Rating (HAM-D).
Compared with placebo, patients taking sertraline were 1.9 times more likely to show symptom improvement. Patients taking roseroot extract were 1.4 times more likely to report improvement compared with placebo. The researchers noted that this difference was not statistically significant.
Additionally, patients taking sertraline were twice as likely to experience side effects compared with those taking R. rosea (63% versus 30%, respectively). The most common side effects were nausea and sexual dysfunction.
While larger studies will be needed to fully evaluate the effectiveness of roseroot, the researchers are optimistic that it may be an effective alternative for those with major depressive disorder who experience side effects with traditional antidepressants.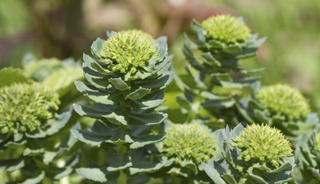 Roseroot May Improve Depression Symptoms
Rhodiola rosea (R. rosea), or roseroot, may be a beneficial treatment option for major depressive disorder, according to results of a study in the journal Phytomedicine led by Jun J. Mao, MD, MSCE, associate professor of Family Medicine, Community Health and Epidemiology and colleagues at the Perelman School of Medicine of University of Pennsylvania.
The proof of concept trial study is the first randomized, double-blind, placebo-controlled, comparison trial of oral R. rosea extract versus the conventional antidepressant therapy sertraline for mild to moderate major depressive disorder.
Depression is one of the most common and debilitating psychiatric conditions, afflicting more than 19 million Americans each year, 70 percent of whom do not fully respond to initial therapy. Costs of conventional antidepressants and their sometimes substantial side effects often result in a patient discontinuing use prematurely. Others opt to try natural products or supplements instead.