February 20, 2015
Rare Forms of Genes May Up Bipolar Disorder Risk
the Psychiatry Advisor take:
Having rare forms of certain genes that are involved in the way nerve cells act may provide a genetic predisposition to developing bipolar disorder.
Jared Roach, MD, PhD, a geneticist at the Institute for Systems Biology in Seattle, and colleagues sequenced the genomes of 200 people from 41 families, all of whom had a history of bipolar disorder. They then identified 164 rare forms of genes that are more prevalent in people with the disease.
Individuals with bipolar disorder typically had six of these rare forms, while other family members and those in the general population who don't suffer from the condition had just one rare form, the researchers reported in the Proceedings of the National Academy of Sciences.
The genes examined regulate how ions go into or out of nerve cells, or neurons, in the brain. The rare forms of the genes impact the ability of the neurons to pass information throughout the brain.
Roach noted that neuroplasticity, in which the brain can change through learning and new experiences, can become further altered by traumatic events in a person's life. This can also cause neurons to become defective and impact the way ions enter and leave parts of the brain.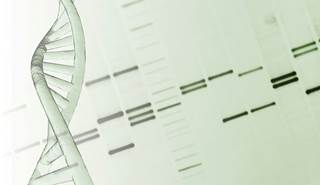 Rare Forms of Genes May Up Bipolar Disorder Risk
Bipolar disorder is a mental illness that affects nearly six million Americans, equally affecting men, women, all races, ethnic groups, and socioeconomic classes. It is characterized by extreme fluctuations in mood from mania to depression. Someone suffering from this debilitating disorder can engage in risky behavior, damage relationships, and even have suicidal tendencies if it is not treated. Although the cause of bipolar disorder still remains a mystery to scientists, a new study may solve one of the causes.
A study was published in the online journal Proceedings of the National Academy of Sciences which stated that researchers have unearthed new information regarding genetic predispositions to the disease. The research states the cause of bipolar disorder may be linked to an accumulation of rare forms of types of genes that regulate the action of nerve cells. Co-author of the study, Jared Roach, a geneticist at the Seattle-based Institute for Systems Biology, explained there are a multitude of diverse variants in many genes that contribute to the possibility of a genetic risk for bipolar disorder.
Sign Up for Free e-newsletters