February 27, 2015
Prior Psychiatric Disorders Increase Bipolar Risk
the Psychiatry Advisor take:
People with depression, anxiety, or behavioral disorders have an increased risk of developing bipolar disorder, according to a study published in the Journal of Psychiatric Research.
The clinical features that precede bipolar disorder are still relatively unknown, so the researchers sought to identify any symptoms or disorders that increased the risk for developing the disorder.
Participants aged 12 to 30 years underwent semi-structured interviews. Of these participants, 44 had diagnosed bipolar disorder, 118 had a genetic risk, and 110 had no genetic risk.
Overall, people with depressive disorders were 2.6 times more likely to develop bipolar disorder. Those with anxiety were 2.7 times more likely, and those with behavioral disorders were 3.9 times more likely.
Patients with bipolar disorder had a 9.7-fold increased risk of having a prior anxiety disorder compared with controls and a 3.6-fold increased risk compared to those with genetic risk. They also had a 7.9-fold increased risk of behavioral disordered compared with controls.
Additionally, the results indicated that prior behavioral disorders were associated with the onset of an affective disorder in people with diagnosed bipolar disorder.
The results suggest that treating depression, anxiety, or behavioral disorders in people at-risk for bipolar disorder could potentially delay or reduce the risk of onset.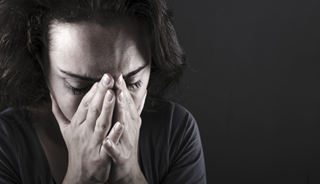 Prior Psychiatric Disorders Increase Bipolar Risk
Depressive, anxiety and behavioral disorders may be important preceding clinical features in the onset of bipolar disorder, with the potential for targeted preventive care of at-risk individuals, study findings suggest.
Analysis of semistructured interviews with participants aged 12 to 30 years showed that these disorders were more common among 118 individuals at high genetic risk for developing bipolar disorder than 110 individuals with no family risk.
The risk was increased a significant 2.6-fold for lifetime depressive disorders, a significant 2.7-fold for anxiety disorders and a nonsignificant 3.9-fold for behavioural disorders, after considering age, gender, ethnicity and home environment.