August 03, 2014
Narcolepsy Drug Improves Depressive Symptoms in Bipolar Patients
the Psychiatry Advisor take:
Adding a medication used to treat excessive sleepiness has been shown to improve symptoms of major depressive disorder in patients with bipolar disorder.
Joseph R. Calabrese, MD, director of the Mood Disorder Program at the University Hospital Case Medical Center in Cleveland, Ohio, and colleagues examined whether using armodafinil (Nuvigil) as an adjunct in patients with bipolar I disorder who also showed depressive symptoms led to a decrease in symptoms.
In the trial, 433 patients were randomized to receive either armodafinil 150 mg or placebo. All patients were receiving conventional maintenance medication for bipolar disorder. The primary outcome was change on the 30-item Inventory of Depressive Symptomatology–Clinician-Rated (IDS-C30) total score in the armodafinil group versus placebo from baseline to week eight.
Patients in the armodafinil group had a significant improvement in depressive symptoms compared with the placebo group, the researchers reported in the Journal of Clinical Psychiatry.
The proportion of IDS-C30 responders (≥50% decrease from baseline) was significantly higher for the armodafinil group versus the placebo group at final visit (46% [91/197] vs 34% [67/196]; P=0.0147).
The proportion of IDS-C30 remitters (total score ≤11) was 21% (42/197) for the armodafinil group versus 17% (34/196) for placebo (P=0.3343) at final visit.
"Adjunctive armodafinil 150 mg significantly improved symptoms of major depressive episodes associated with bipolar I disorder versus placebo and was generally well tolerated," the researchers concluded.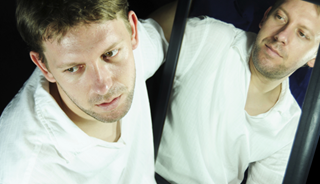 Narcolepsy Drug Improves Depressive Symptoms in Bipolar Patients
Sign Up for Free e-newsletters