May 28, 2015
Mood Instability Seen in Range of Mental Disorders
the Psychiatry Advisor take:
Although mood instability is commonly associated with affective conditions, including bipolar disorder, new research indicates that the symptoms may be seen in many other mental illnesses. In addition, worse clinical outcomes are associated with such instability.
Rashmi Patel, MRCPsych, of the Department of Psychosis Studies at the Institute of Psychiatry, Psychology & Neuroscience at King's College London, and colleagues examined data from electronic health records from nearly 28,000 patients who presented to a National Health Service clinic between April 2006 and March 2013 with a psychotic, affective, or personality disorder.
Mood instability within one month of presentation was determined using natural language processing.
Although mood instability was found in 23% of bipolar disorder patients, it was also seen in those with personality disorder (18%) and schizophrenia (16%), the researchers reported in the journal BMJ Open. Overall, 12% of those presenting for mental health care had mood instability.
Mood instability was associated with longer hospital stays, more frequent hospitalization, stronger likelihood of compulsory admission, and greater likelihood of being on antipsychotics or mood stabilizers.
The researchers noted that given the data, mental health clinicians should screen for mood instability in a wider range of mental disorders that fall outside of those considered affective disorders.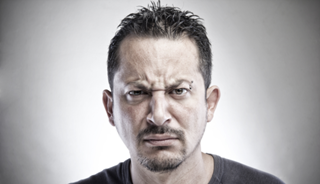 Mood Instability Seen in Range of Mental Disorders
A study by researchers from the Institute of Psychiatry, Psychology & Neuroscience (IoPPN) at King's College London has shown that mood instability occurs in a wide range of mental disorders and is not exclusive to affective conditions such as depression, bipolar disorder and anxiety disorder.
The research, published today in BMJ Open, also found that mood instability was associated with poorer clinical outcomes.
Taken together, these findings suggest that clinicians should screen for mood instability across all common mental health disorders. Targeted interventions for mood instability may also be useful in patients who do not have a formal affective disorder.
Sign Up for Free e-newsletters
Check out what's trending