May 29, 2014
Major Depressive Disorder Prevalent Worldwide
the Psychiatry Advisor take:
The prevalence of MDD is high in both developed and developing countries, with approximately 350 million people living with the condition worldwide as of 2012.
Globally, the total lifetime prevalence of MDD according to the recent World Mental Health (WMH) surveys varies from 6.6% in Japan to 21% in France, whereas the total 12-month period prevalence of MDD varies from 2.2% in Japan to 10.4% in Brazil.
Epidemiologists forecast that the total cases of MDD in eight major countries will grow by 4% over the next decade due to changing population demographics, rather than to an actual increase in the prevalence of MDD in these markets.
In 2000, MDD was the third leading cause of disability, accounting for 4.3% of Disability-Adjusted Life Years (DALYs) worldwide, and is predicted to become the leading cause of disability by 2030.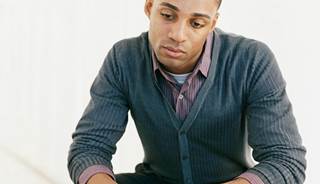 Major Depressive Disorder Prevalent Worldwide
Major depressive disorder (MDD), also known as clinical depression or major depression, is widely recognized as one of the most common mental disorders in the world. GlobalData epidemiologists used recent World Mental Health surveys to examine historical MDD trends and forecast the outlook for the disease in eight countries: Australia, France, Germany, Italy, Japan, Spain, the United Kingdom and the United States.