April 24, 2015
Major Depression May Cause Changes to DNA
the Psychiatry Advisor take:
Researchers in England have found that major depression may cause changes to a type of DNA that they say is a response to chronic stress.
Jonathan Flint, MD, MRCPsych, a professor of molecular psychiatry at the University of Oxford, and colleagues found that bouts of major depression change the amount of mitochondrial DNA as well as the length of telomeres in sufferers.
Mitochondria are the parts of a cell that convert energy from food into a form that cells can use while telomeres are caps at the end of DNA strands that protect chromosomes.
Flint and his team examined DNA in thousands of Chinese women, both with repeated depressive episodes and those who were healthy. In the samples, the women who had a history of depression — which was often accompanied by a history of sexual abuse — had much more mitochondrial DNA than their healthy counterparts, the researchers reported in the journal Current Biology.
The researchers hope that the molecular changes can serve as biomarkers of stress and its consequences. It is possible, for example, that a decline in mitochondrial DNA levels post-treatment could be used as a measure of success.
"We have only a snapshot of the relationship between the molecular markers and depression," Flint said in a statement. "We want to know how they change over time — before, during, and after a depressive illness."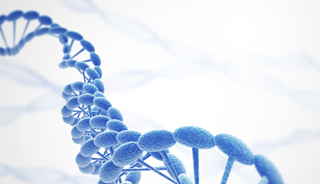 Major Depression May Cause Changes to DNA
Researchers have made a surprise discovery that major depression leaves a metabolic mark, giving them new insight into the nature of this disorder.
This unexpected finding, published in Current Biology, was made when Prof. Jonathan Flint and colleagues were researching genes that could increase the risk of depression.
"Our most notable finding is that the amount of mitochondrial DNA changes in response to stress," states Prof. Flint, a professor of molecular psychiatry at the University of Oxford, UK."We see an unexpected link between cellular energetics and major depression, which has always been seen as a mood disorder."
Sign Up for Free e-newsletters
Check out what's trending