April 30, 2015
Lower Life Expectancy in Patients with Bipolar Disorder
the Psychiatry Advisor take:
People with bipolar disorder have decreased life expectancy, with the effect most pronounced when the condition is diagnosed in younger patients.
Lars Vedel Kessing, MD, DMSc, of the University of Copenhagen, Denmark, and colleagues based their findings on data from Danish national registries. In general, the life expectancy of bipolar patients is 10 years less than the general public, they reported in the journal Bipolar Disorders.
The reduction is somewhat greater for men (between 8.7 and 12 years) than women (between 8.3 and 10.6 years). But the biggest differences were in younger patients. At age 15, bipolar women and men, respectively, had 10.4 and 12.8 less life expectancy than those without the disorder. By 25 years old, the differences were, respectively, 10.6 and 12.
The difference in life expectancy between bipolar patients and the general public decreased with age. At age 35, the difference was 9.5 and 10.5 years among men and women, respectively. But by age 75, the figures were 3 and 2.8 years.
As to why people with bipolar disorder live shorter lives, the researchers said it could be due to an increased rate of suicide, as well as oxidative stress and unhealthy lifestyle factors.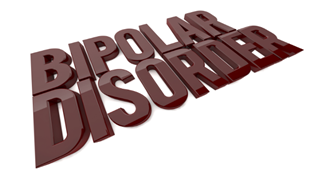 Lower Life Expectancy in Patients with Bipolar Disorder
Research indicates that patients with bipolar disorder have a decreased life expectancy, with this being particularly pronounced in younger patients.
A study, based on data from Danish national registries, found the reduction in patients' life expectancy to be slightly greater for men, at between 8.7 and 12.0 years, than for women, at 8.3 to 10.6 years.
The differences were largest for the youngest patients; women and men who had bipolar disorder at 15 years of age had, respectively, 10.4 and 12.8 years less life expectancy than their counterparts in the general population. At the age of 25 years, the differences were 10.6 and 12.0, respectively.
Sign Up for Free e-newsletters