August 20, 2015
High Childhood IQ Linked to Greater Bipolar Disorder Risk
the Psychiatry Advisor take:
Having a higher IQ as a child may be a precursor to developing bipolar disorder as an adult.
Daniel Smith, MD, of the University of Glasgow, Scotland, and colleagues examined data from a birth cohort known as the Avon Longitudinal Study of Parents and Children, which has information on 14,000 women, their partners and children followed over more than 20 years.
The researchers culled the data looking for an association between childhood IQ at the age of eight and manic features at age 22-24. Those Individuals who were in the top 10% in terms of manic features had a mean childhood IQ which was almost 10 points higher than those scoring in the lowest 10% of manic features, the researchers reported in the British Journal of Psychiatry.
The association was strongest for verbal IQ.
"We are not saying that high childhood IQ is a clear-cut risk factor for bipolar disorder but rather that there is likely to be a shared biology between intelligence and bipolar disorder which needs to be understood more fully," Smith said in a statement. "Many other factors — including family history of mental illness, childhood adversity, stressful life events and drug misuse — are known to increase an individual's risk of developing bipolar disorder."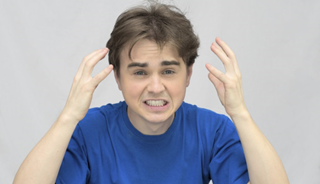 Analysis finds that people in their early 20s who had high levels of manic features had greater IQ at age 8 than those with low levels.
New research published today in the British Journal of Psychiatry suggests that serious disorders of mood such as bipolar disorder may be the price that human beings have had to pay for more adaptive traits such as intelligence, creativity and verbal proficiency.
Scientists at the Universities of Glasgow, Bristol, Cardiff and Texas looked at data from the 'Children of the 90s' birth cohort, officially called the Avon Longitudinal Study of Parents and Children (ALSPAC), and found that higher childhood IQ could indicate greater risk of bipolar disorder in adulthood.
ALSPAC contains information on more than 14,000 women, their partners and offspring, which has been followed up over two decades to give insights into various aspects of health.
Sign Up for Free e-newsletters