April 09, 2015
Intuitive Apps Can Help Patients With Anxiety and Depression
the Psychiatry Advisor take:
Researchers at Northwestern University Feinberg School of Medicine have created an intuitive platform composed of 12 mini-apps to help treat depression and anxiety that can make recommendations of which apps to use based on patients' interaction with the platform.
Intellicare is available for free, though only for Android phones. It contains mini-apps such as Thought Challenger, which is designed to identify distorted thoughts from the user and then provide a more rational way to look at a situation. Another app, Worry Knot, teaches users how to manage their worries with lessons, distractions and a proven worry management technique.
Although apps for mental health continue to grow, Intellicare is different in that it is able to "learn" based on user's interactions, and make recommendations on which apps to use each week based on that feedback.
David Mohr, PhD, director of Northwestern's Center for Behavioral Intervention Technologies, said that most the mental apps available today are poorly designed and not clinically validated. And in many cases, people download them but only use them once.
"We know these approaches work," Mohr said in a statement. "They are designed to teach many of the same skills that therapists try to teach people," adding that digital tools for mental health are important for people who can't make it to a therapist's office.
The Northwestern team intends to eventually enroll volunteers in a research study to evaluate the efficacy of the apps in treating anxiety and depressive symptoms. Participants will be required to download Intellicare and use the apps over an 8-week period.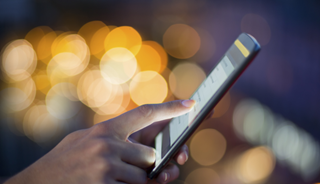 Intuitive Apps Can Help Patients With Anxiety and Depression
Feeling blue or anxious? Now, there's a mobile 'therapist' designed to understand you and suggest the ideal mini-app to lift your particular mood.
The 'therapist' is Intellicare, a new suite of 12 interactive mini-apps to combat depression and anxiety, launched by Northwestern Medicine and funded by the National Institute of Mental Health.
Intellicare will function like a shopping site that recommends the perfect pair of platform sandals based on your past purchases and browsing. But this app will suggest a simple mobile app to salve your mental distress based on your past preferences and feedback from the larger crowd of users.
Sign Up for Free e-newsletters