June 22, 2016
Peripheral Inflammatory Markers Are Associated With Psychomotor Retardation in Major Depressive Disorder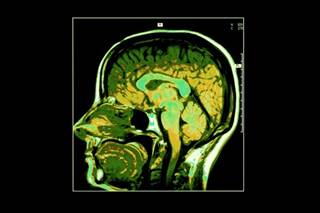 Psychomotor retardation is associated with poor response to antidepressant treatment.
Plasma inflammatory markers are associated with psychomotor retardation in individuals diagnosed with major depressive disorder, according to a report published in Brain, Behavior, and Immunity, the official journal of Psychoneuroimmunology Research Society.1
Major depressive disorder (MDD) has the highest lifetime prevalence of any neuropsychiatric disorder and is a leading cause of disability worldwide.2 Currently available antidepressant medications fail to treat a significant number of patients.3
It is known that psychomotor retardation – one of the criterions for the diagnosis of MDD – is associated with poor response to antidepressant treatment.4,5 In the current study, Dr Goldsmith and colleagues investigated whether immune system activation is associated with psychomotor speed in untreated individuals diagnosed with MDD.1
The researchers employed a collection of neuropsychological tests of increasing complexity [ie, simple and choice movement/reaction time from the Cambridge Neuropsychological Test Automated Batter (CANTAB), finger tapping test, digit symbol substitution test, and trail-making-test-A] to assess psychomotor speed in 93 individuals, age 21-65, diagnosed with MDD or bipolar depression.
Results show that psychomotor speed was significantly slower among individuals that are diagnosed with MDD, as compared to typical healthy controls. Elevated proinflammatory cytokines interleukin-6 (IL-6) and monocyte chemoattractant protein 1 (MCP-1) were associated with decreased performance on the simple and choice movement time, or finger tapping task and digit symbol substitution task, respectively. Elevated anti-inflammatory cytokine interleukin-10 (IL-10) levels, however, were associated with better performance on the digit symbol substitution test.
The authors concluded that the observed relationship between inflammatory markers and/or their inducers and psychomotor speed warrants further consideration with respect to a potential use of anti-inflammatory agents in this clinical population.
References
1. Goldsmith DR, Haroon E, Woolwine BJ, et al. Inflammatory markers are associated with decreased psychomotor speed in patients with major depressive disorder. Brain Behav Immun. 2016. doi: 10.1016/j.bbi.2016.03.025.
2. Collins PY, Patel V, Joestl SS, et al. Grand challenges in global mental health. Nature. 2011;475(7354):27-30.
3. McClintock SM, Husain MM, Wisniewski SR, et al. Residual symptoms in depressed outpatients who respond by 50% but do not remit to antidepressant medication. J Clin Psychopharmacol. 2011;31(2):180-186.
4. Bruder GE, Alvarenga JE, Alschuler D, et al. Neurocognitive predictors of antidepressant clinical response. J Affect Disord. 2014;166:108-114.
5. Taylor BP, Bruder GE, Stewart JW, et al. Psychomotor slowing as a predictor of fluoxetine nonresponse in depressed outpatients. Am J Psychiatry. 2006;163(1):73-78.