April 23, 2015
Hormone Could Treat Lithium Resistance in Bipolar Patients
the Psychiatry Advisor take:
An insulin-like hormone may help patients with bipolar disorder who do not respond to lithium treatment find benefit from the drug.
Although newer mood stabilizing drugs have become available, lithium remains the preferred first-line treatment for bipolar disorder. However, 50% of patients on the drug fail to respond to it.
Research from Tel Aviv University in Israel found that insulin-like growth factor 1 (IGF-1) hormone, which plays a key role in tissue growth, may also boost the lithium sensitivity of blood cells in bipolar patients in whom the medication had declined to work.
When IGF-1 was added to cultured blood cells, increased lithium sensitivity was observed just in the blood cells of bipolar patients who were unresponsive to lithium therapy, the researchers reported in the Journal of Molecular Neuroscience.
"Our study suggests that the lack of sufficient IGF-1 activity may underlie lithium resistance in the treatment of bipolar disorder, and this hormone, or drugs mimicking or promoting its action, should be considered for improved treatment of this disorder," lead investigator Elena Milanesi, PhD, said in a statement.
A next step for researchers will be to conduct a trial of IGF-1 in bipolar patients who are lithium-resistant. IGF-1 is approved for use in people who are deficient in the hormone.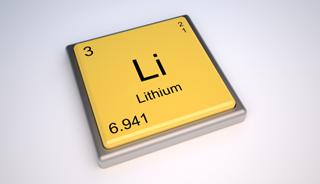 Hormone Could Treat Lithium Resistance in Bipolar Patients
New research gives promise that a new biochemical strategy will improve pharmacological therapy for bipolar disorder (BD).
Lithium is among the most effective therapies for BD, and remains the first-line treatment even as other mood stabilizing drugs have become available. However, about half of the patients prescribed lithium do not respond to the treatment.
A new Tel Aviv University study may pave the way for improving the efficacy of lithium in these patients. The study found that a hormone (IGF-1) known as a key agent for tissue growth, is also capable of increasing the lithium sensitivity of blood cells in bipolar disorder patients in whom lithium was originally ineffective.
Sign Up for Free e-newsletters