June 24, 2014
High-Dose Antidepressants Increase Self-Harm Risk
the Psychiatry Advisor take:
Clinicians should avoid initiating antidepressants at high therapeutic doses in children and young adults, study findings suggest.
Rates of deliberate self harm were twice as high among children and adults aged 24 years and younger who were started on high-dose antidepressant therapy compared with those who initiated modal doses (hazard ratio, 2.2; 95% CI: 1.6-3.0), Matthew Miller, MD, ScD, of Harvard School of Public Health in Boston, Massachusetts, and colleagues found.
This equated to about one additional event for every 150 such patients treated with high-dose instead of modal-dose therapy.
The findings were based on population-based health care utilization data from 162,625 U.S. residents with depression aged 10 to 64 years who initiated antidepressant therapy with selective serotonin reuptake inhibitors at modal or at higher than modal doses from January 1, 1998, through December 31, 2010.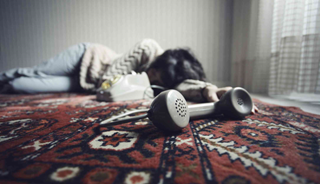 High-Dose Antidepressants Increase Self-Harm Risk
Children and young adults who start antidepressant therapy at higher than modal doses appear to be at greater risk for suicidal behavior during the first 90 days of treatment, data from a cohort study published in JAMA Psychiatry indicate.