August 01, 2014
Glutamate Plays Significant Role in Depression
the Psychiatry Advisor take:
The neurotransmitter glutamate, which has been found to play a role in the treatment of schizophrenia, is also involved in the pathophysiology of depression, according to researchers in Connecticut.
Growing evidence has shown that anomalies in the function of neurotransmitters and weakened energy metabolism can contribute to major depressive disorder. Chadi G. Abdallah, MD, of the Department of Psychiatry at Yale University School of Medicine in New Haven, Connecticut, and his team examined whether impairments in energetics and glutamate neurotransmitter cycling are present in major depression.
They used carbon-13 magnetic resonance spectroscopy (C-13 NMR) to measure these fluxes in individuals diagnosed with MDD relative to healthy comparison subjects. Data was collected from 23 people with MDD, who were not taking medication, and 17 healthy controls.
Mitochondrial energy production of glutamatergic neurons was 26% lower in the depression group. No difference was found in the rate of the glutamate/glutamine cycle (Vcyc). A significant correlation was observed between glutamate concentrations and Vcyc in the overall sample.
"The authors interpret the reduction in mitochondrial energy production as being due to either mitochondrial dysfunction or a reduction in proper neuronal input or synaptic strength," the researchers concluded. "Future MRS studies could help distinguish these possibilities."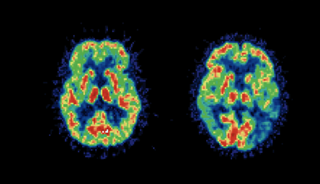 Glutamate Plays Significant Role in Depression
Emerging evidence suggests that abnormalities in amino acid neurotransmitter function and impaired energy metabolism contribute to the underlying pathophysiology of
major depressive disorder
.
Sign Up for Free e-newsletters