September 21, 2015
FDA Wants Zoloft Labeling Changes Over Birth Defect Risk
the Psychiatry Advisor take:
The FDA is pressuring drugmaker Pfizer to change the labeling on its antidepressant Zoloft (sertraline) to warn that the selective serotonin reuptake inhibitor may lead to heart defects in babies, based on some studies.
The agency made its request in August, asking Pfizer to change the warnings section of Zoloft's prescribing information to indicate that some studies have shown an "increased risk of congential cardiac defects in" newborns whose mothers took the drug, according to a court filing earlier this this month, Bloomberg reported.
The drugmaker is facing hundreds of lawsuits from women who say they weren't adequately warned about Zoloft's potential impact on their babies. Pfizer's inclusion of the warning, however, could strengthen the claims from these women.
The request is part of an FDA initiative to reformat drug labeling, according to Pfizer.
"The new language, which is still in draft form, reflects the extensive science supporting the safety and efficacy of Zoloft, stating a complete review of the scientific evidence finds that there is no difference in birth defect risks between pregnant women who took Zoloft and those who did not," Pfizer told Bloomberg in a statement.
The current labeling for Zoloft states there are "no adequate and well-controlled" studies of pregnant women.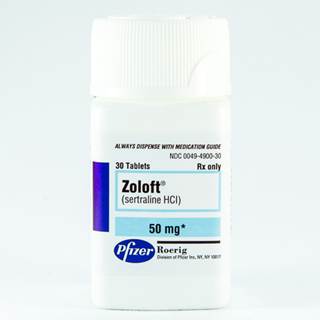 Pfizer, however, says studies indicate there is no increased risk of birth defects in women taking the antidepressant.
The U.S. Food and Drug Administration wants Pfizer Inc. to modify safety warnings for its antidepressant Zoloft and acknowledge for the first time that some studies linked the mood-altering medication to heart defects in newborns. The body of evidence on the drug still finds no tie to birth defects.
The FDA asked Pfizer in August to alter Zoloft's warnings to show some researchers have found an "increased risk of congenital cardiac defects" in babies whose mothers took the drug, according to court papers filed earlier this month.
The request was part of a widespread initiative by the FDA to reformat drug labels across the industry, Pfizer said in an e-mailed statement.
Sign Up for Free e-newsletters