November 03, 2014
Family Psychoeducation Important in Bipolar Treatment
the Psychiatry Advisor take:
Involving families in the treatment of those with bipolar disorder may aid in improving social functioning and fewer depression and anxiety symptoms in those with the disease.
Andrea Fiorillo, PhD, of the University of Naples, Italy, and colleagues examined the efficacy of a type of psychoeducation know as the Falloon intervention, added on to treatment as usual (TAU) in bipolar I patients. A total of 137 patients with bipolar I were randomized to receive either TAU or TAU with psychoeducation.
The psychoeducation, which took place between 12 and 18 90-minute sessions, focused on teaching family members about the disorder, treatment, warnings signs, managing suicidal behavior and problem solving skills.
Patients whose families took part in the psychoeducation showed significant improvements in social functioning, compared to no statistically significant changes in social functioning in those patients in the TAU only group, the researchers reported in the Journal of Affective Disorders.
In the psychoeducation group, the average score for patients on the Disability Assessment Scale fell from 2.9 at the start to 2.6 after psychoeducation.
Also, relatives of the patients who were in the psychoeducation group showed improvements in their own well-being and feelings of professional support.
The results demonstrate that "psychoeducation is effective in improving relatives' well-being and family environment" and shows that "researchers, clinicians, users and carers should work synergically to identify patients' and relatives' needs in order to target interventions," the researchers wrote.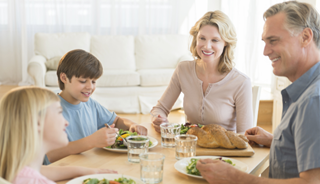 Family Psychoeducation Important in Bipolar Treatment
Psychoeducational family intervention (PFI) improves social functioning in patients with bipolar I disorder and reduces burden among close relatives, Italian study data show.
The patients and their key relatives either attended 12 to 18, 90-minute PFI sessions focusing on individual and family assessment, information on characteristics of the disorder, its treatment, early warning signs, management of suicidal behaviors, communication skills and problem solving skills or were assigned to a waiting list.
If the findings are replicated in other studies, "psychoeducation should become an integral part of the therapeutic armamentarium of every mental health professional," say Andrea Fiorillo of the University of Naples (Italy) and co-authors of the study.

Sign Up for Free e-newsletters