October 31, 2014
Effective Psychotherapies for Treating Bipolar Disorder
the Psychiatry Advisor take:
Two particular types of psychotherapy are most effective at reducing symptoms of bipolar disorder in adolescents and young adults. The psychotherapies are interpersonal and social rhythm therapy (IPSRT) and specialist supportive care (SSC)
Maree Inder, DipSocWk , MHealSc, University of Otago, Christchurch, New Zealand, and colleagues enrolled 100 patients aged between 15 and 36 years to receive of to 18 months of either IPSRT or SSC, as an adjunct to medication. The majority were diagnosed with bipolar I and three-quarters were female.
IPRST was described by the researchers as combining "interpersonal psychotherapy with a focus on social rhythms or routines in a patient's life" and focuses on "the links between mood symptoms and the quality of interpersonal relationships and social roles and the importance of maintaining daily routines." SSC is patient-led and is combination of psychotherapy and psychoeducation.
Although the researchers hypothesized that IPRST would lead to greater improvement in depressive or manic symptoms, the study showed that both therapies were equally effective from baseline to between six and 18 months. The results were published in the journal Bipolar Disorders.
"Identifying effective treatments that particularly address depressive symptoms is important in reducing the burden of bipolar disorder," the researchers concluded.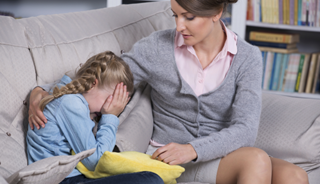 Effective Psychotherapies for Treating Bipolar Disorder
This randomized, controlled clinical trial compared the effect of interpersonal and social rhythm therapy to that of specialist supportive care on depressive outcomes, social functioning, and mania outcomes over 26–78 weeks in young people with bipolar disorder receiving psychopharmacological treatment.
Subjects enrolled were aged 15–36 years, recruited from a range of sources, and the patient groups included bipolar I disorder, bipolar II disorder, and bipolar disorder not otherwise specified. Outcome measures were the Longitudinal Interval Follow-up Evaluation and the Social Adjustment Scale.
Sign Up for Free e-newsletters
Check out what's trending