February 10, 2015
ECT Beats Drug Therapy for Resistant Bipolar Depression
the Psychiatry Advisor take:
Electroconvulsive therapy (ECT) appears to be better than algorithm-based pharmacotherapy in tackling treatment-resistant bipolar depression.
Helle K. Schoeyen, MD, PhD, of Stavanger University Hospital in Norway, and colleagues, examined 73 patients with bipolar disorder who also had treatment-resistant depression. They randomly received either ECT three times a week for up to six weeks, or standard algorithm-based drug treatment.
ECT was significantly more effective than drug therapy in the linear mixed effects modeling analysis, the researchers reported in the American Journal of Psychiatry. The mean Montgomery-Åsberg Depression Rating Scale (MADRS) score at the end of the 6-week treatment period was 6.6 points lower in the ECT group (95% confidence interval [CI], 2.5 - 10.6; P = .002) compared with the drug treatment group.
In addition, More than twice as many people in the ECT group had a significant response (73.9% vs. 35.0%; P = .01), though the remission rate did not differ between the groups (34.8% vs. 30.0%; P = .74).
"The study tells us that ECT is the most potent treatment option compared to pharmacological treatment," Schoeyen told Medscape Medical News. "The low remission rates may reflect the severity of illness both in symptoms and chronicity of the patient group included in this study."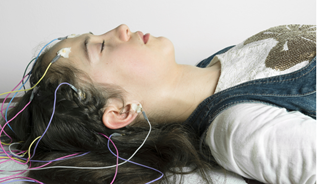 ECT Beats Drug Therapy for Resistant Bipolar Depression
Electroconvulsive therapy (ECT) appears to be far more effective than algorithm-based drug therapy for treatment-resistant bipolar depression in what is believed to be the first randomized, controlled trial of ECT in bipolar depression.
However, remission rates were "modest" in both groups, highlighting the need for new and more effective treatment options for this "challenging clinical condition," the authors, led by Helle K. Schoeyen, MD, PhD, Division of Psychiatry, Stavanger University Hospital, in Norway, note.
The study was published in the January issue of the American Journal of Psychiatry.
Sign Up for Free e-newsletters