November 13, 2014
Depression Treatment Could Benefit from Large Genomic Studies
the Psychiatry Advisor take:
Identifying genetic variants common in people with depression may be the best way to find better treatments for the disease, according to a long-time psychiatric researcher.
Steven Hyman, MD, of the Stanley Center for Psychiatric Research at the Broad Institute in Cambridge, Massachusetts, argues that based on recent studies involving the role of genetics in other mental illnesses, such as autism and schizophrenia, researchers should need to find the molecular mechanisms behind depression. And in order to do so, collecting genetic information for at least 100,000 people is necessary.
"I am convinced that genetic variants for depression can be found," Hyman writes in the journal Nature. "More than 100,000 people with MDD will be needed to find enough loci to inform biology and therapeutics." Loci are the genetic variants on a chromosome and identifying them may provide clues about diseases.
He adds that the assessing an individual's common genetic variants for psychiatric disorders now costs less than US$100 per person. However, he adds that DNA samples can be gathered from existing studies of depression.
"Genetic loci for depression will be especially useful when considered in the context of variants that contribute to other neuropsychiatric disorders," Hyman writes. "Major depression will have risk variants that overlap with bipolar disorder, schizophrenia and several other psychiatric disorders. Comparing the effects of genes shared across diseases and those associated with just a single disease will hopefully be informative."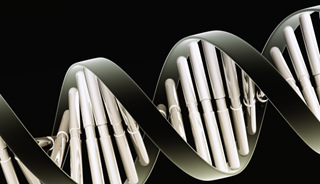 Depression Treatment Could Benefit from Large Genomic Studies
Five decades of work on antidepressant drugs have not made them more likely to lift people out of depression. Medications and psychotherapies help some people with the disease, but fail many others. In a stud1 conducted in real clinical settings, a common antidepressant produced a response in just under half of the participants, and achieved full remission in only 28%.
Failures to improve efficacy reflect continued ignorance of the molecular mechanisms of depression. Progress in other disorders, such as autism and schizophrenia, suggest that the best hope for insights is to identify specific genetic variants associated with the disease. However, success in depression will require studies of much larger collections of human DNA samples than in other diseases if statistically significant signals are to come through. The investments will be well worth it.
Sign Up for Free e-newsletters
Check out what's trending