October 29, 2015
Complete Resolution of Depressive Symptoms Drops Relapse Risk
the Psychiatry Advisor take:
Although it has been thought for decades that having a major depressive episode puts a person at high risk of relapsing and having another episode, new research indicates that the relapse risk may be less in people who make a complete, rather than a partial, resolution of symptoms.
Lewis L. Judd, MD, of the University of California, San Diego School of Medicine, and colleagues looked at data from 322 people diagnosed with a major depressive episode who took part in the National Institute of Mental Health Collaborative Depression Study from 1978 to 1981, and were followed for up to 31 years.
Of those patients, 61.2% recovered with no depressive symptoms from their episode. And these patients were free of a relapse more than four times longer than those who had lingering symptoms (a median of 135 weeks versus 32 weeks), the researchers reported in the Journal of Clinical Psychiatry.
Having residual symptoms was associated with a nearly three times higher risk of returning to a full-blown depressive episode within one year (74% versus 26%). This residual group also had a greater depressive illness burden during the next 10 or 20 years, and more difficulty with work and personal relationships.
"If you treat a major depressive episode until there are no symptoms, the individual is likely to enter a stable state of wellness and be free of depression for months or even years," Judd said in a statement. But, "as long as they have any residual symptoms, they are still ill and at high risk for relapse."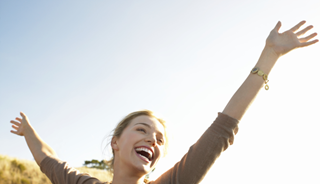 Once depressed patients who were symptom free didn't relapse for four times longer than those who had lingering symptoms.
Traditional medical opinion has held that people who have experienced an episode of major depression are at high risk for having another episode.
New research suggests this may not always be the case as researchers discovered the risk of depression recurrence is significantly lower for people with complete, rather than partial depressive symptom resolution.
Investigators believe their findings should lead to a new clinical definition of what constitutes the end of a major depressive episode both in terms of symptom expression and duration.
Sign Up for Free e-newsletters
Check out what's trending