November 10, 2014
Depression May Lead to Disconnect From One's Intuition
the Psychiatry Advisor take:
People who are suffering from depression frequently have a hard time making decisions and the reason may be that the disease leads to a disconnect from one's intuition.
Carina Remmers, PhD, of the University of Hildesheim in Germany, and colleagues enrolled 56 patients, both with and without depression, to complete a test known as the Judgment of Semantic Coherence Task, which measures intuition.
As part of the test, participants were given groups of three words. In a matter of seconds, they had to decided if the words were linked. If so, they were given another eight seconds to decide what the linking word is. Participants were allowed to say the words were linked but without knowing how (an example of intuition).
Participants in the depression group gave fewer correct intuitive answers, the researchers reported in the British Journal of Clinical Psychology. In addition, they found that having poorer intuition was associated with a higher level of brooding, and those patients felt more miserable.
Prior research in healthy people found that depressed mood led to an analytical style of thinking in which intuition was inhibited.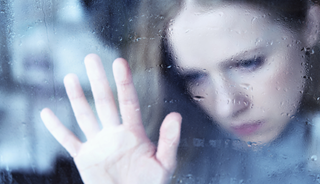 Depression May Lead to Disconnect From One's Intuition
People who suffer from depression appear to be disconnected from their intuition, or gut instincts, according to a new study published in the British Journal of Clinical Psychology.
The researchers presented participants with groups of three words (e.g. salt, deep, foam). In less than three and a half seconds, the participants had to decide whether the three words were linked in meaning by a fourth word (in this case the answer was "yes" and the word was sea).
If the participants answered that the words were linked, they were given eight more seconds to provide the linking word. They were also allowed to say that they felt the words were linked, but that they didn't know how. When this was the case, it was taken by the researchers as an instance of intuition (knowing without knowing why).
Sign Up for Free e-newsletters