November 12, 2014
Depression Linked to Higher Delirium Risk After Surgery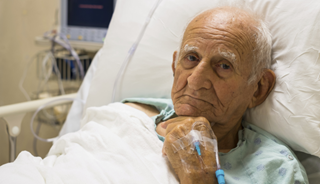 Depression Linked to Higher Delirium Risk After Surgery
HealthDay News -- Pain and depression before an operation may increase seniors' risk for delirium after surgery, according to a study published in the The Lancet Psychiatry.
The study included 459 patients without dementia, aged 70 and older, who had orthopedic surgery. The patients' pain and depression levels were assessed before surgery.
Twenty-three percent of the patients experienced delirium after surgery, the investigators found. Delirium occurred much more often in patients who had depression and pain before surgery. Further analyses found that patients with both depression and high levels of pain before surgery had a 21% increased risk of delirium after surgery, compared with a 3% increased risk for those with no depression.
"Our study demonstrates that the combination of higher symptoms of pain and depression increases delirium risk in older adults," study coauthor Sharon Inouye, MD, of the Harvard Medical School-affiliated Hebrew SeniorLife Institute for Aging Research, said in an institute news release. "Doctors considering surgery for older patients should be aware of the delirium risk and potential contributions of pain and depressive symptoms in their preoperative evaluations."
References