February 01, 2016
The Link Between Depression and Cardiovascular Disease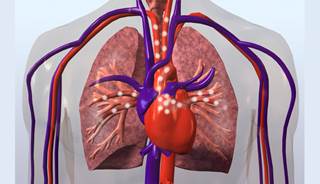 Patients with cardiovascular disease are three times more likely to develop depression, which makes mental health monitoring critical.
A study reported last month in the Journal of the American College of Cardiology is one of the latest to confirm the association between heart disease and depression, and it offers clues to potential mechanisms behind the association.1
The risk of developing depression is three times greater among patients with cardiovascular disease (CVD) than in patients without CVD, and as researchers pointed out, "a higher burden of depressive symptoms is also associated with worse cardiovascular and noncardiovascular outcomes."
Although exact mechanisms have yet to be determined, it has been suggested that the activation of the hypothalamic-pituitary axis via psychological stress leads to an imbalance of the sympathetic and parasympathetic branches of the autonomic nervous system "and can stimulate oxidant stress and inflammatory signaling that may accelerate metabolic and vascular dysfunction leading to atherosclerosis."1
Researchers investigated the relationship between markers of subclinical vascular disease and depressive symptoms in 965 participants who had not been diagnosed with CVD or certain psychological disorders, including depression.1 They also examined the effects of regular exercise, as defined by meeting the recommendation of the US Department of Health and Human Services' 2008 Physical Activity Guidelines for Americans to engage in 150 minutes of moderate activity or 75 minutes of vigorous activity per week.1,2

Symptoms of depression were assessed using the Beck Depression Inventory II (BDI-II), which contains 21 questions pertaining to depressive symptoms from the preceding 2 weeks. Oxidative stress was measured with levels of plasma glutathione, and vascular function was assessed using measurements of the augmentation index (AIX) and the subendocardial viability ratio (SEVR).
Results showed an association between higher BDI scores and higher AIX and C-reactive protein (CRP) levels, as well as lower SEVR and glutathione levels. Significant interaction effects were observed between physical activity and BDI scores for CRP, AIX, and SEVR. The associations between vascular stiffening, inflammation, and more severe depressive symptoms were less pronounced in participants who met the recommended amount of physical activity but more so in participants who fell short of the recommended activity levels. Even when they had symptoms of depression, those who engaged in regular physical activity had fewer subclinical markers of CVD.1
While many previous studies have shown a link between depression and CVD involved patients meeting the clinical criteria for these diseases, participants in this particular study had no diagnosed CVD or depression, explained study co-author Arshed A. Quyyumi, MD, professor of medicine at the Emory University School of Medicine and co-director of the Emory Clinical Cardiovascular Research Institute. "[We] were basically looking at this well before–whether early symptoms of depression were associated with early changes associated with heart disease," Dr Quyyumi said. He added that the participants "had no recognition that they were depressed, and even at this very early stage all these arterial abnormalities were present."