July 31, 2014
Co-Rumination More Common in Depressed Youth
the Psychiatry Advisor take:
Some adolescents tend to extensively discuss and revisit problems, speculate about them, and focus on negative feelings when interacting with peers in a behavior known as co-rumination. It is also thought that adolescents with certain psychiatric disorders engage in co-rumination more than others.
Jennifer M. Waller, MS, a graduate student in psychology at the University of Pittsburgh, and colleagues sought to find out the prevalence of co-rumination in youths with major depressive disorder (MDD) compared with healthy subjects.
In their study, 60 adolescent completed a self-report diagnostic on co-rumination, as well as a 3-week ecological momentary assessment (EMA). The latter was used to measure social interaction with peers and parents, including co-rumination, following a negative event in the adolescents' daily lives.
Results, published in the Journal of the American Academy of Child & Adolescent Psychiatry, found that adolescents with MDD engaged in co-rumination with both parents and peers more often than those with no disorders.
In addition, those with MDD engaged in co–problem solving with peers less often than did healthy controls. There were no group differences for rates of co–problem solving with parents.
"The results support that MDD youth tend to co-ruminate more and to problem-solve less with peers in their daily lives compared to healthy youth, and that co-rumination also extends to parental relationships," the researchers concluded. "Interventions focused on decreasing co-rumination with peers and parents and improving problem-solving skills with peers may be helpful for preventing and treating adolescent depression."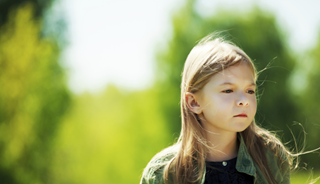 Youths With Depression Engage in Co-Rumination More Than Others
This study examines differences in the prevalence and nature of co-rumination during real-world social interactions with peers and parents among adolescents with major depressive disorder (MDD) compared to healthy controls.
Sign Up for Free e-newsletters