June 26, 2014
Avoid Antidepressant Monotherapy in Bipolar Patients
the Psychiatry Advisor take:
Prescribing a mood stabilizer with an antidepressant may temper the risk for treatment-emergent mania in patients with bipolar disorder, study findings suggest.
Antidepressants are currently advised against for patients with bipolar disorder, because of an association between the medications and an increased risk for mania.
But researchers from the University of Gothenburg in Sweden hypothesized that findings from the meta-analysis that those recommendations are based on were likely confounded by indication, because patients in the study with severe disease were being given multiple medications to control their symptoms.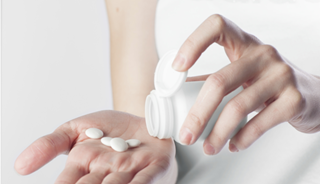 Some Antidepressants Contribute to Weight Gain
Antidepressants may cause problems in patients with bipolar disorder only when they are used in isolation, research suggests. "This is important because treatment options for bipolar depression are urgently needed", study author Mikael Landén (University of Gothenburg, Sweden) and colleagues reported in the American Journal of Psychiatry.
"[P]atients with bipolar disorder spend most of their time in depressive episodes, and depressive symptoms are the leading cause of impairment and morbidity in bipolar patients."