December 03, 2015
Black Box Warning Impacts SSRI Dosing in Youths
the Psychiatry Advisor take:
The decision by the FDA to require black box warnings on the labeling of antidepressants beginning in October 2004 to warn of an increased risk of suicidal ideation and behavior in teens and young adults appears to have led to a decline in selective serotonin reuptake inhibitor (SSRI) prescriptions in this population.
Greta A. Bushnell, a PhD student at the UNC Gillings School of Global Public Health, and colleagues analyzed data on nearly 52,000 children from the LifeLink Health Plan Claims Database who started on an SSRI between 2000 and 2008. Prior to the addition of the black box warning in 2004, clinicians started 15% of children (aged between 5 and 17 years old) on a low dose, compared to 31% after the warning.
However, the difference was more pronounced among adolescents (between 13 and 17 years old), the researchers reported in Psychiatric Services in Advance.
"Even though the FDA warning came with no recommendation regarding antidepressant dosing, we observed more children initiating on a low dose after the warnings," Bushnell said in a statement. "Perhaps this is an indication that providers began to exert more caution in terms of the initial SSRI dose prescribed."
The researchers concluded that the warning was directly associated with altered prescribing patterns, as SSRIs tended to be started at a lower dose in youths after the labeling change.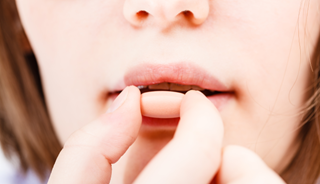 After the addition of the black box warning on suicidality in 2004, clinicians were more likely to start adolescents on a lower SSRI dose.
Black box warnings placed on antidepressants in October of 2004 pertaining to children and in May 2007 for young adults ages 18 to 24 due to the increased risk of suicidal thinking or behavior seemed to influence dosing among prescribers, researchers found, with lower doses prescribed after the FDA warnings appeared.
The findings were published in Psychiatric Services in Advance.
Of the 51,948 children studied who initiated an SSRI between 2000 and 2009, prescribers started 15% on a low dose before the 2004 black box warning compared with 31% after the warning, according to the findings. There was a smaller change among young adults; (7% vs 5%).
Sign Up for Free e-newsletters