May 29, 2015
New Analysis Reconfirms Effectiveness of SSRI Antidepressants
the Psychiatry Advisor take:
Although there has been some debate that the efficacy of the selective serotonin reuptake inhibitor (SSRI) class of antidepressants has been overstated, a new analysis of studies conducted on SSRIs finds that those who doubt the benefits of the medications are mistaken.
Elias Eriksson, MD, a pharmacologist and professor at the Sahlgrenska Academy of the University of Gothenberg, Sweden, and colleagues say that doubts over the efficacy of SSRIs may be due to meta-analyses of pharmaceutical company-sponsored clinical trials, which showed that fewer than 50% of those trials demonstrated clinical significance between the SSRI examined and the placebo.
The researchers examined all data from major company-sponsored, placebo-controlled studies of three SSRIs approved for depression, citalopram (Celexa), sertraline (Zoloft) and paroxetine (Paxil).
They found that the pharmaceutical companies measured efficacy based on the reduction in the sum score for a large number of symptoms based on a measure — the Hamilton Depression Rating Scale (HDRS) — that they say is outdated as it was developed in the 1950s and has 17 items.
"However, the sensitivity of this instrument is markedly marred by the fact that many of these symptoms occur also in subjects without depression, while others are absent also in many depressed patients," the researchers reported in the journal Molecular Psychiatry. "We investigated what happens if one instead analyzes the effect of the treatment on the key item of the scale —depressed mood."
Using this analysis, they found that 29 of the 32 studies comparing active drug to placebo — 91% — showed a significant improvement in depressed mood favoring the active drug. In contrast, using the HDRS showed only 44% of the studies demonstrated superiority of the SSRI.
"Our conclusion is that the questioning of the antidepressant efficacy of SSRIs is to a large extent based on an unfortunate misinterpretation of the available data," Eriksson said in a statement.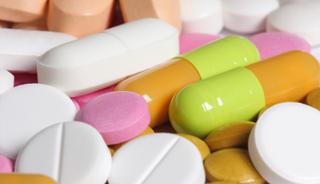 New Analysis Reconfirms Effectiveness of SSRI Antidepressants
Many have recently questioned the efficacy of the most common antidepressant medications, the selective serotonin reuptake inhibitors (SSRIs). The conclusion that these drugs are ineffective is however partly based on a misinterpretation of the outcome of the clinical trials once conducted to demonstrate their efficacy. This was the finding of a study conducted by researchers at the Sahlgrenska Academy.
One reason for the questioning of the SSRIs has been that many of the clinical trials conducted by the pharmaceutical companies years ago to prove their efficacy failed: critics have thus pointed out that less than half of the studies demonstrated a statistically significant difference between the tested SSRI and placebo.
Sign Up for Free e-newsletters