November 11, 2014
Anxiety in Mild Cognitive Impairment Boosts Alzheimer's Risk
the Psychiatry Advisor take:
People who suffer from mild cognitive impairment (MCI) are at a higher risk of eventually developing Alzheimer's disease, and that risk is compounded if they also have anxiety.
Linda Mah, MD, of the Rotman Research Institute in Toronto, Canada, and colleagues examined 376 people with amnestic MCI over an average period of three years.
For patients with mild or moderate anxiety, the Alzheimer's risk increased by 33% and 78%, respectively. But those with severe anxiety were more than twice as likely to develop Alzheimer's, given that group has a 135% increase in Alzheimer's risk, the researchers reported in The American Journal of Geriatric Psychiatry.
"Our findings suggest that clinicians should routinely screen for anxiety in people who have memory problems because anxiety signals that these people are at greater risk for developing Alzheimer's," Mah said, according to PsychCentral, adding that behavioral stress management should be encouraged in this population.
While depression is often screened for in patients with cognitive impairment, anxiety rarely is.
The results also indicated that higher levels of anxiety were related to a decrease in the volume of the entorhinal cortical, an important part of the brain associated with memory that is also impacted early on in Alzheimer's disease.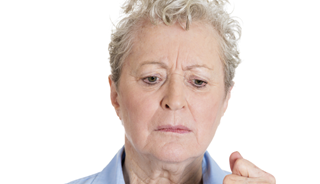 Anxiety in Mild Cognitive Impairment Boosts Alzheimer's Risk
A new study discovers that people with mild cognitive impairment (MCI) are at increased risk of Alzheimer's disease within a few years. And the risk of Alzheimer's increases significantly if they suffer from anxiety.
Researchers at Baycrest Health Sciences' Rotman Research Institute in Toronto, Canada, determined that anxiety symptoms in individuals diagnosed with MCI significantly increases the risk of a speedier decline in cognitive functions. This finding was independent of depression which is an additional risk factor.
For MCI patients with mild, moderate, or severe anxiety, Alzheimer's risk increased by 33%, 78%, and 135%, respectively

Sign Up for Free e-newsletters
Check out what's trending