February 26, 2015
Orthorexia: Obsession With Healthy Eating Becomes a Disorder
the Psychiatry Advisor take:
Anorexia nervosa and bulimia are two of the most common and well known eating disorders. However, a relatively new eating disorder that is characterized by an unhealthy obsession with healthy foods is becoming a growing issue.
People that suffer from orthorexia take eating healthy to extremes. They avoid foods that have artificial colors, fat, sugar and salt. While people with the disorder may think they are leading a more healthy lifestyle, the reality is that orthrexia can lead to significant weight loss, lack of essential nutrients, and may cause other health problems.
The American Psychiatric Association doesn't officially recognize orthorexia as an actual disorder and is not listed in the DSM-5.
Jordan Younger, a vegan food blogger, lost 25 pounds in two months suffering from orthorexia. She told CBS News that she would take 10- to 30-day juice cleanses ingesting nothing but vegetable juices. She also went beyond cutting out meat and animal byproducts from her diet, going as far as eschewing white bread and anything with refined flour.
Sandra Kronberg, a spokesperson for the National Eating Disorders Association, said that people with traditional eating disorders increasingly are also showing symptoms of orthorexia.
"What they start out doing to feel better, it begins to control them because of other traits," she told CBS News. "Perhaps they are OCD or their anxiety, and it becomes more and more compulsive."
National Eating Disorders Awareness Week runs from Feb. 22-28.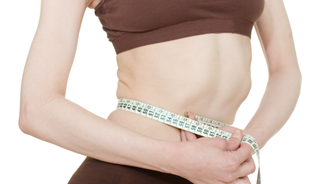 Orthorexia: Obsession With Healthy Eating Becomes a Disorder
There's a new eating disorder you might not have heard before. It's called orthorexia and it's all about eating healthy. Doctors say patients with the disorder have an unhealthy obsession of eating too healthy. They avoid that have artificial colors, fat, sugar and salt.
Nutritionist Sondra Kronberg, a spokesperson for the National Eating Disorders Association says patients with traditional eating disorders like anorexia are now increasingly showing signs of orthorexia. "What they start out doing to feel better, begins to control them because of other traits. Perhaps they are OCD or their anxiety, and it becomes more and more compulsive."