March 16, 2018
Untreated Depression Common in Women of Childbearing Age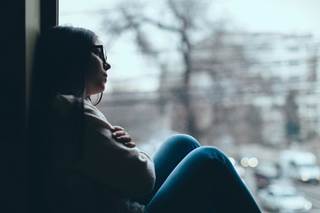 Many women of childbearing age who do not have any children suffer from untreated depression.
HealthDay News — A substantial proportion of non-pregnant women of childbearing age have untreated depression, according to a study published online in Obstetrics & Gynecology.
Nan Guo, PhD, from Stanford University in California, and colleagues used data from the National Health and Nutrition Examination Surveys (2007 to 2014) to identify 3705 non-pregnant women of childbearing age. Depression was assessed using the Patient Health Questionnaire 9.
The researchers found that the overall prevalences of major and minor depression were 4.8% and 4.3%, respectively.
Antidepressant use prevalence among women with major depression and minor depression were 32.4% and 20.0%, respectively. Major depression was most strongly associated with government insurance (adjusted relative risk [aRR], 2.49) and hypertension (aRR, 2.09). Factors associated with minor depression were education less than high school (aRR, 4.34) and high school education (aRR, 2.92).
"Our analysis indicates that one in 20 nonpregnant women of childbearing age experience major depression," the authors write. "Antidepressants are used by one-third of those with major depression and one-fifth of those with minor depression."
Reference
Guo N, Robakis T, Miller C, Butwick A. Prevalence of depression among young women of reproductive age in the United States [published online March 8, 2018]. Obstet Gynecol. doi:10.1097/AOG.0000000000002535