April 19, 2017
Treatment-Resistant Depression: Intensive Short-Term Dynamic Psychotherapy Vs Treatment As Usual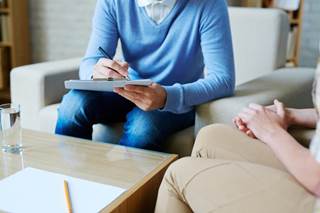 A short-term course of psychotherapy led to significant symptom reductions in patients with treatment-resistant depression compared with standard treatment.
A randomized trial published in the Journal of Affective Disorders demonstrated that a short-term course of psychotherapy led to significant symptom reductions in patients with treatment-resistant depression (TRD) compared with standard treatment.1
Although antidepressant medications are considered first-line treatment for major depressive disorder, up to 50% of patients show an inadequate response to these agents, and their long-term prognosis worsens with each failed course.2,3 However, guidance on optimal alternate strategies for patients with TRD is unclear. In many cases, the treating clinician will change the medication, rather than refer the patient for psychotherapy, which may be partially because of the dearth of evidence regarding the efficacy of the latter approach for this particular patient group.4
Although other findings have shown that short-term psychodynamic psychotherapies are effective in treating depression in general, their effect on TRD specifically has not been elucidated.5 In a previous pilot study investigating the effectiveness of a short-term psychodynamic psychotherapies model called Intensive Short-Term Dynamic Psychotherapy (ISTDP), measures of disability, medication, and hospital costs reached the normal range after an average of 13.6 therapy sessions in 10 patients with TRD.6
ISTDP aims to help patients "identify and address the emotional factors that culminate into, exacerbate and perpetuate depression," and it is "tailored to the patient's anxiety tolerance," wrote the present authors. "The ultimate goal is an active engaged therapy process that builds the patient's awareness and capacity to experience emotions that adversely affect their mood."
The current trial compared the efficacy of 20 sessions of ISTDP with that of treatment as usual in patients who were nonresponsive to at least 1 course of antidepressant therapy. Each group consisted of 30 patients. Treatment as usual was secondary care provided by multidisciplinary community mental health teams, including pharmacotherapy and symptom management activities, as well as individual or group psychotherapy in some cases. The primary outcome measure was a reduction in scores on the 17-item Hamilton Depression Scale (HAM-D17) at 6 months.
According to the results, patients in the ISTDP group were significantly more likely than those in the treatment as usual group to achieve complete remission (36.0% vs 3.7%) and partial remission (48.0% vs 18.5%) at 6 months. The findings also reveal striking rates of psychological and medical comorbidities in patients with TRD: 96.7% had a comorbid Axis I disorder, 89.7% had an Axis II personality disorder, and 90.9% had a long-term medical illness or disability. This suggests that "treatment resistance simply defined based on a categorical approach of at least 1 medication failure, is likely to include patients with multiple risk factors that predict poorer treatment prognosis," and that the design of major depressive disorder treatment strategies should consider the comorbidities found to be prevalent in patients with TRD, according to the authors.
References