November 17, 2017
Frequent Migraines Increase Severity of Anxiety, Depression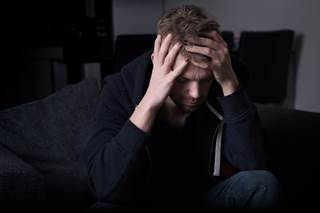 Migraineurs who smoke may have a higher frequency of migraine.
Frequent migraines with or without aura were shown to increase the severity of anxiety and depression, according to the results of a study published in Headache.
In this cross-sectional study, 409 clinical outpatients suffering from migraines with or without aura were enrolled, and 179 participants without migraines were evaluated as controls. The researchers analyzed whether migraine frequency correlated with depression and anxiety symptoms using the Beck's Depression Inventory (BDI) and the Hospital Anxiety and Depression Subscales (HADS).
Patients suffering from chronic migraines had the highest BDI scores (mean [SD] 13.2 [8.5]), while patients without migraines had the lowest scores (6.6 [5.9]). Patients with lower frequency migraines tended to have lower depression scores (P <.001 for trend). Similar results and trends were seen for the HADS anxiety (P <.001) and HADS depression (P <.001) scores.
After adjustment for gender, age, body mass index, education, employment, smoking status, alcohol consumption, and coffee consumption, BDI and HADS scores were independently associated with high-frequency episodic migraine, chronic migraine, and poor sleep quality.
BDI score was associated with migraine frequency regardless of whether aura was present.
In an interview with Psychiatry Advisor, Fu-Chi Yang, MD, PhD, of the department of neurology at Tri-Service General Hospital in Taipei, Taiwan and lead study investigator, concluded that the results suggested "greater headache frequency in migraineurs is associated with increased severity of anxiety and depression." He added, "Preventive migraine pharmacological treatments may reduce the risk of depression and anxiety problems in migraineurs."
Reference
Chu HT, Liang CS, Lee JT, et al. Associations between depression/anxiety and headache frequency in migraineurs: a cross-sectional study [published online October 18, 2017]. Headache. doi:10.1111/head.13215