January 02, 2019
Trauma, Stress, and More Linked to Depressive Disorders in College Freshmen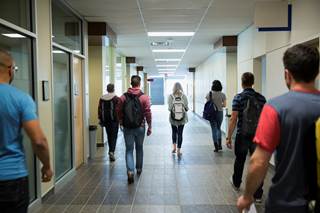 As major depressive disorder is common among college students, researchers sought to determine factors that contribute to this condition, particularly among college freshmen.
Major depressive disorder (MDD) occurs in 6.9% of first-year college students, and the strongest baseline predictors at the population level were history of trauma, parental psychopathology, recent stressful experiences, and other mental disorders in the past year, according to study results published in Depression & Anxiety.
Researchers in this prospective cohort study analyzed longitudinal data on Dutch-speaking incoming college freshmen participating in the World Health Organization World Mental Health Surveys International College Student project. Of 4130 first-year college students in the 2014-2015 academic year, 2519 students completed the baseline survey and 958 completed the follow-up survey. After adjustments were made for nonparticipation because of dropout, this was a 57.5% response rate. Study objectives were to assess the incidence of MDD at one year and identify representative MDD predictors.
The first-year incidence of MDD for participating students was 6.9%, and the most important predictors of onset at the individual level were suicide attempts or plans in the previous year (odds ratio [OR] 9.55), sexual abuse before age 17 (OR 8.01), ≥3 non-MDD mental disorders in the past 12 months (OR 6.27), ≥3 stressful events in the past 12 months (OR 4.29), and generalized anxiety disorder in the past 12 months (OR 4.11). Nevertheless, these predictors showed little effect at the population level (population attributable risk proportion [PARP] <12%) because of their low prevalence.
The strongest baseline predictors at the population level were a stressful experience in the past 12 months (PARP 34.5%), any prior trauma (PARP 31.5%), and non-MDD mental disorders in the past 12 months (PARP 25.6%). Multivariate cross-validated prediction area under the curve (0.73) indicated that 36.1% of MDD cases would occur in 10% of a replication sample of highest-risk students, which would mean a 24.7% predicted MDD incidence within this subgroup.
In the final model adjusted for all risk domains, the only significant predictors of MDD were suicide plans and/or attempts (OR 6.77; 95% CI, 1.55-29.62; PARP 3.9%) and suicidal ideation (OR 2.88; 95% CI, 1.10-7.56; PARP 4.4%).
Study investigators concluded that "[s]creening at college entrance is a promising strategy to identify students at risk of MDD onset, which may improve the development and deployment of targeted preventive interventions."
Reference
Ebert DD, Buntrock C, Mortier P, et al. Prediction of major depressive disorder onset in college students [published online December 6, 2018]. Depress Anxiety. doi: 10.1002/da.22867