January 28, 2015
Virtual Reality Training Helps Girls Avoid Unwanted Sexual Advances
the Psychiatry Advisor take:
A new virtual reality program that teaches teenage girls to resist unwanted sexual advances can reduce their chances of being sexually victimized.
The program also reduced psychological aggression and distress among girls who had previously experienced dating violence.
In the study, 42 teenage girls were randomized to the intervention program (called "My Voice, My Choice"), and 36 to a control condition. "My Voice, My Choice" provided virtual simulations where the participants were able to practice being assertive in coercive situations. It emphasizes that the girls have the right to stand up for themselves and that victims do not invite sexual violence.
The researchers followed up with participants for 3 months. During this period, those who took part in the intervention were less likely to report being sexually victimized compared with those in the control group.
The researchers believe that using a realistic virtual reality is key to the success of the program. Previous research has shown that people are more likely to use skills generally if they are practiced in a realistic environment. Additionally, the virtual environment allowed researchers to observe the girls, provide immediate feedback, and identify areas that need strengthening.
The study is limited by its small size, and the researchers note that their work is preliminary. Further studies should seek to show that the training was the operative factor that reduced sexual victimization.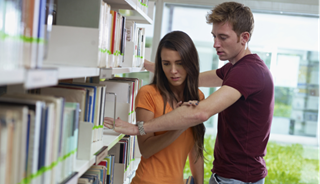 Virtual Reality Training Helps Girls Avoid Unwanted Sexual Advances
Teen girls were less likely to report being sexually victimized after learning to assertively resist unwanted sexual overtures and practicing resistance in a realistic virtual environment, finds a new study.
The effects persisted over a three-month period following the training, said clinical psychologist Lorelei Simpson Rowe, lead author on the pilot study from Southern Methodist University, Dallas.
The research also found that those girls who had previously experienced dating violence reported lower levels of psychological aggression and psychological distress after completing the program, relative to girls in a comparison group.
Sign Up for Free e-newsletters