July 21, 2014
Twins Study Sheds Light on Psychotic Episodes in Adolescence
the Psychiatry Advisor take:
Symptoms of schizophrenia and bipolar disorder, and other psychotic disorder, tend to begin in childhood and adolescence. Although there has been increasing interest in the last 10 years in examining clinical interventions for adolescents that are at high risk of developing psychosis, the studies that have been published have used different ways of measuring outcomes.
Researchers at the Centre for Brain and Cognitive Development in London used a new measure, the Specific Psychotic Experiences Questionnaire (SPEQ), to capture naturally occurring quantitative variation in specific psychotic experiences from the low extreme to the high extreme. Findings from the Longitudinal Experiences and Perceptions study were published in Schizophrenia Bulletin.
Led by Angelica Ronald, the study aimed to investigate the factor structure of specific psychotic experiences; assess the degree to which specific types of psychotic experiences were correlated; assess the frequency of psychotic experiences compared with past findings; and test the degree of association between SPEQ and another adolescent psychosis experiences scale, as well as associations with traits of anxiety, depression, and general forms of personality.
Ronald and colleagues applied SPEQ to the Early Development Study (TEDS), a general population study of twins born in England and Wales between 1994 and 1996, to compare the data to non-twin populations. TEDS included 5,000 16-year-old twins.
Results showed that psychotic experiences appear to be quite distinct as they do not necessarily occur together in a general population sample of 16-year olds. One individual may experience frequent paranoid thoughts without many other experiences, another might experience hallucinations and cognitive disorganization, and another might show only negative symptoms.
"These results suggest that psychotic experiences in adolescence are highly heterogeneous between individuals even when assessed dimensionally as they were here," the researchers concluded. "Psychotic experiences show high co-occurrence with anxiety and depression, which may act as risk factors for, or exacerbate, psychotic experiences."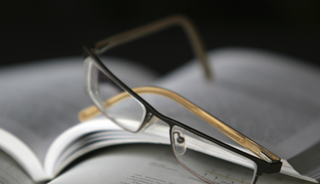 Twins Study Sheds Light on Psychotic Episodes in Adolescence
We aimed to characterize multiple psychotic experiences, each assessed on a spectrum of severity (ie, quantitatively), in a general population sample of adolescents. Over five thousand 16-year-old twins and their parents completed the newly devised Specific Psychotic Experiences Questionnaire (SPEQ); a subsample repeated it approximately 9 months later. SPEQ was investigated in terms of factor structure, intersubscale correlations, frequency of endorsement and reported distress, reliability and validity, associations with traits of anxiety, depression and personality, and sex differences.
Principal component analysis revealed a 6-component solution: paranoia, hallucinations, cognitive disorganization, grandiosity, anhedonia, and parent-rated negative symptoms. These components formed the basis of 6 subscales. Correlations between different experiences were low to moderate. All SPEQ subscales, except Grandiosity, correlated significantly with traits of anxiety, depression, and neuroticism.
Scales showed good internal consistency, test-retest reliability, and convergent validity. Girls endorsed more paranoia, hallucinations, and cognitive disorganization; boys reported more grandiosity and anhedonia and had more parent-rated negative symptoms.
As in adults at high risk for psychosis and with psychotic disorders, psychotic experiences in adolescents are characterized by multiple components. The study of psychotic experiences as distinct dimensional quantitative traits is likely to prove an important strategy for future research, and the SPEQ is a self- and parent-report questionnaire battery that embodies this approach.