April 29, 2015
The Dilemma in Treating Pediatric Psychiatric Emergencies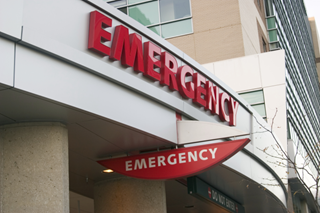 The Dilemma in Treating Pediatric Psychiatric Emergencies
In recent years, the number of children and adolescents that have presented to medical emergency rooms for mental health treatment has risen dramatically. As this has happened, there is growing concern that emergency departments (ED) are ill equipped to appropriately deal with these patients — especially those departments with limited mental health staff.
While there are a significant number of children who present to the ED in crisis who are not receiving outpatient mental health treatment, because of a lack of alternatives, even those who are in treatment may utilize the ED when emergencies or crisis arise.
As mental health providers, we find ourselves caught in the middle of this less than ideal system. We are keenly aware of the significant limitations of many medical emergency rooms to effectively deal with mental health crises in children and adolescents, but recognize that it oftentimes remains the only option left for our patients. And so, what do we do? I believe the answers lie in education, collaboration, and advocacy.
First, we should educate ourselves about the kinds of treatment models that have been proven effective for treating children with severe mental illness or those in crisis, and become experts on the resources available in our areas.
Beginning with its inception in the early 1990s, the federally funded Comprehensive Community Services for Children and Youth and Their Families program (also known as the Children's Mental Health Initiative) demonstrated the significant clinical outcome improvements associated with the system of care approach to community psychiatry for children and adolescents with serious emotional disturbance.
Among other things, these programs were able to reduce the number of hospital and out-of-home residential placements, and provide more services to children and families who needed them. The identified services included wrap around, intensive in-home services, respite services, and mobile response teams.
We should keep in mind that as the landscape of health care delivery changes, psychiatrists are more likely to be working more exclusively with severely mentally ill individuals. Therefore, it is imperative that we know how to have our patients connected to evidence-based services. Talk to your local county behavioral health departments and insurance providers and make sure you are able to appropriately navigate the system.
Second, we must build collaborative relationships with local emergency departments and provide education to patients to help set expectations. Take the time to understand the infrastructure of your local ED, specifically being aware of their protocols around triage and treatment of mental health patients.
Inquire about the staff's knowledge of community mental health resources and willingness to participate in referring patients to community services. Calling ahead when you refer a patient to the ED can be very helpful, especially if you clearly articulate your concerns and outline how you hope the ED to help.
It is prudent to appropriately prepare patients and families for their experience in the ED. Fully explain your rationale for sending them there. And, give a brief description of what they should expect so that both patients and their families fully understand what they are likely to encounter. In the end, both the ED as well as our patients will be thankful for full disclosure and a team approach when it comes to crisis service delivery.
Lastly, we must advocate for the resources that we need. Recognizing that there are evidence-based services that are recommended for high-risk youth, it is imperative that we strongly advocate for those services if we find that they do not exist for our patients. Advocacy begins locally and then expands. The key is to let your voice be heard and never forget that part of your obligation to your patients is your role as their advocate.
By default, emergency departments have become a safety net in a mental health system that offers few alternatives. Therefore, we have an obligation to educate ourselves about the alternatives, build collaborative relationships, and advocate for the needs of our patients to ensure that the children we serve receive the best care available in a less than ideal system.
Melissa Vallas, MD, is lead psychiatrist at Children's System of Care, Alameda County (California) Behavioral Health Care Services Agency.