May 22, 2015
Severe Mental Illness May Be Declining Among the Young
the Psychiatry Advisor take:
Severe mental illness rates among children and adolescents appears to have declined over the past nearly 20 years, a development that some mental health experts say is an indication that more young people who have such disorders are getting the treatment they need.
Mark Olfson, MD, PhD, a psychiatrist with Columbia University Medical Center in New York City, and colleagues, examined mental disabilities among more than 53,000 young people between the ages of 6 and 17 from surveys conducted by the Agency for Healthcare Research and Quality. Data was taken between 1996 and 2012.
Parents rated their children on an "impairment scale." There were 13 items in all, and parents were asked to rate each one from "0" for no problem to "4" for very big problem. If a total score was 16 or higher, the child was considered severely impaired.
In the time period examined, the percentage of children and adolescents who fit in the severe column dropped to 10.7% from 12.8%, representing a 16% drop, the researchers reported in The New England Journal of Medicine. The survey also found increasing rates of treatment
"The finding is robust and real and challenges the prevailing stereotype that young people are somehow more vulnerable to mental problems," Olfson told The New York Times.
Between 1996 and 2012, the rate of young people being treated for a mental illness went to 13% from 9%. But the largest increase came from those who were considered having the most severe illness. By 2012, 44% of children fitting that criteria sought treatment, compared with just 26% in 1996.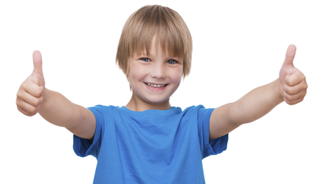 Severe Mental Illness May Be Declining Among the Young
The rate of severe mental illness among children and adolescents has dropped substantially in the past generation, researchers reported Wednesday, in an analysis that defies public perceptions of trends in youngsters' mental health.
The new report, published in The New England Journal of Medicine, comes at a time of fierce debate over the rates and treatment of childhood mental disorders. Critics argue that modern psychiatry is over-diagnosing and treating an increasing number of the worried well or merely quirky.
Child psychiatrists insist that while some children may be given treatments they do not need, the larger problem is that youngsters who could benefit from treatment too often do not get it.
Sign Up for Free e-newsletters